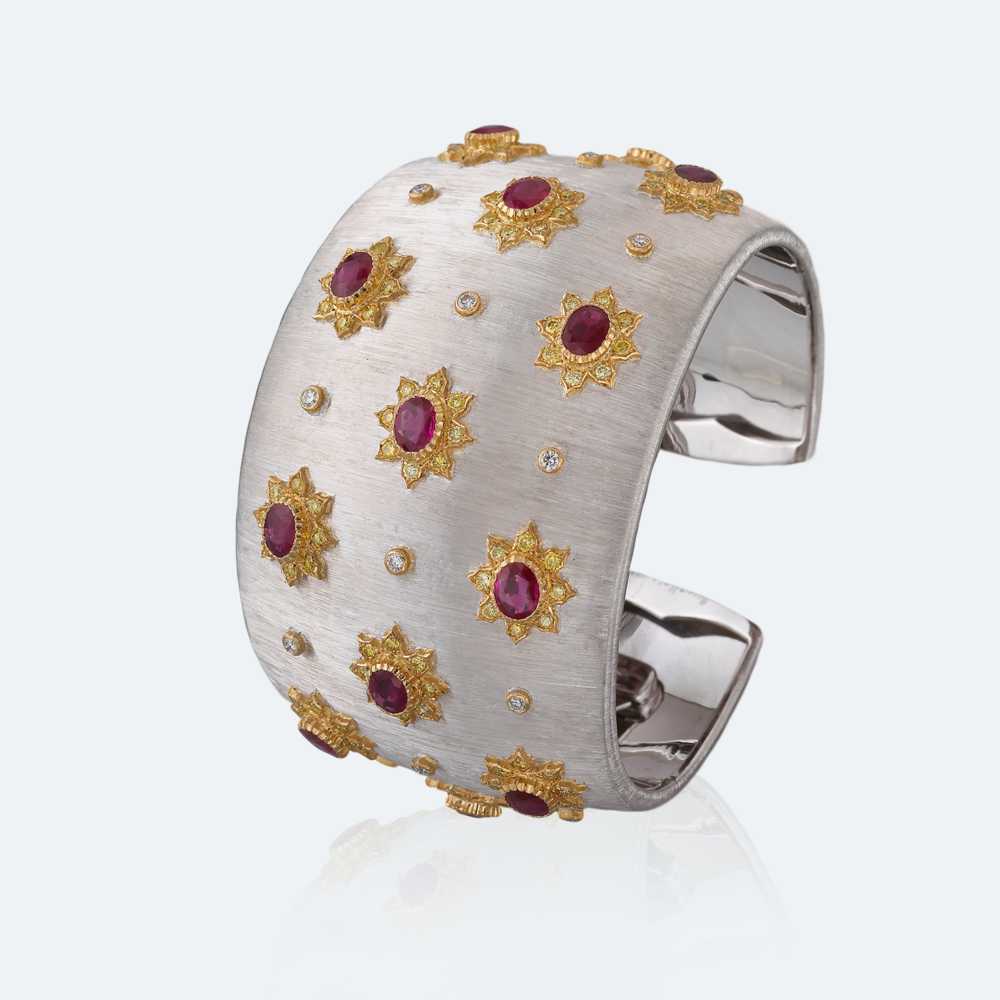 Dream Bracelets epitomizes the iconic qualities of Buccellati in a single object. The fabric-like texture of hand-tooled metal offsets the sparkling gemstones and settings to exude a style that's classic and modern at the same time. Although the bracelets look minimal, they display an unbeatable complex craftsmanship that is only discernible to the eyes of a true expert.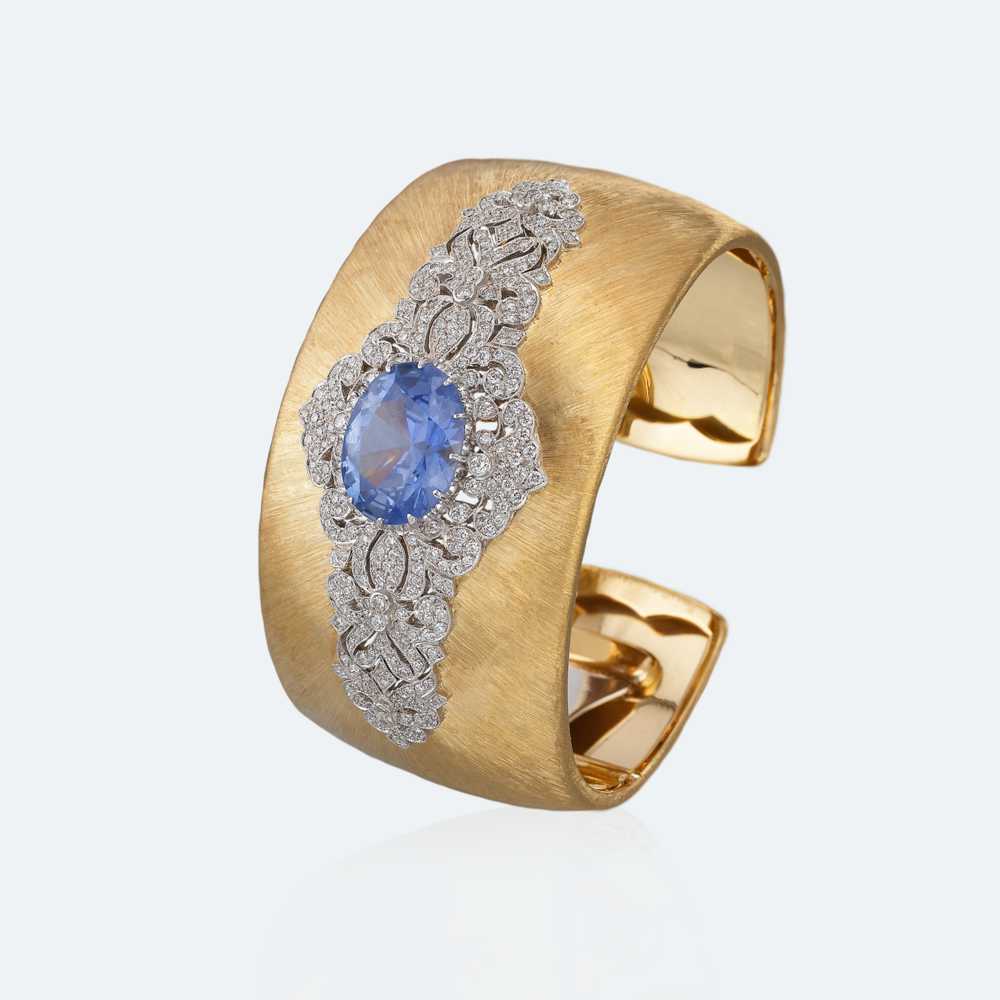 Few jewels are more quintessentially Italian than those from the house of Buccellati, with its emphasis on textured gold, bold-colored gems, and nature themes. With both nature and gold peaking in popularity again, Buccellati jewels from all eras are looking mighty toothsome and bringing new interest at auction.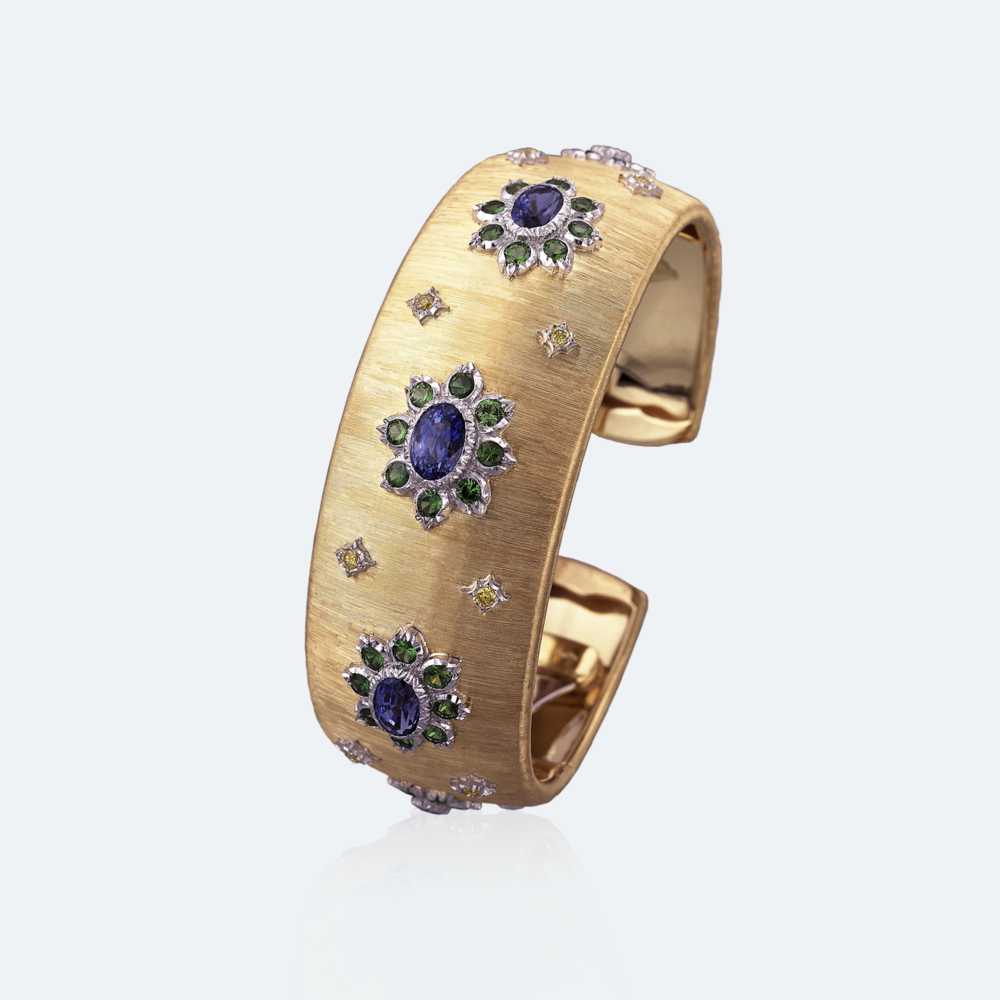 After a long apprenticeship with Milan's Beltrami e Besnati, Mario Buccellati emerged a master goldsmith and opened his first shop in 1919. He quickly began attracting a high-rolling, international, often royal clientele. Four of his sons joined the family business and, in 1953, Buccellati established a Fifth Avenue outpost, first Italian jeweler to do so.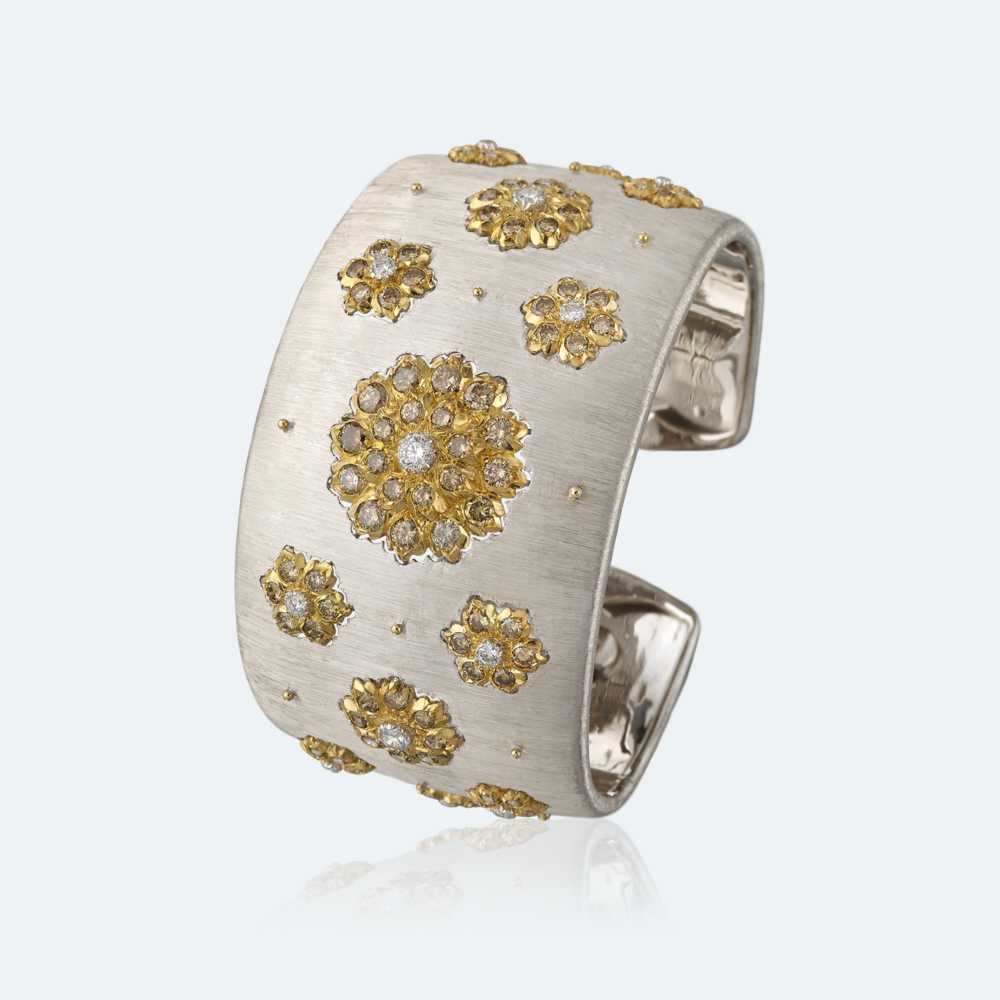 Although Buccellati remains a family business, things got a little complicated after Mario Buccellati died in 1965 and his offspring divided the business. Frederico Buccellati worked with his father and then ran the show in Milan and Rome for many years, while two of his brothers took over the U.S. business and expanded in other countries. Brother Gianmarie Buccellati then launched a separate business under his own name in 1971.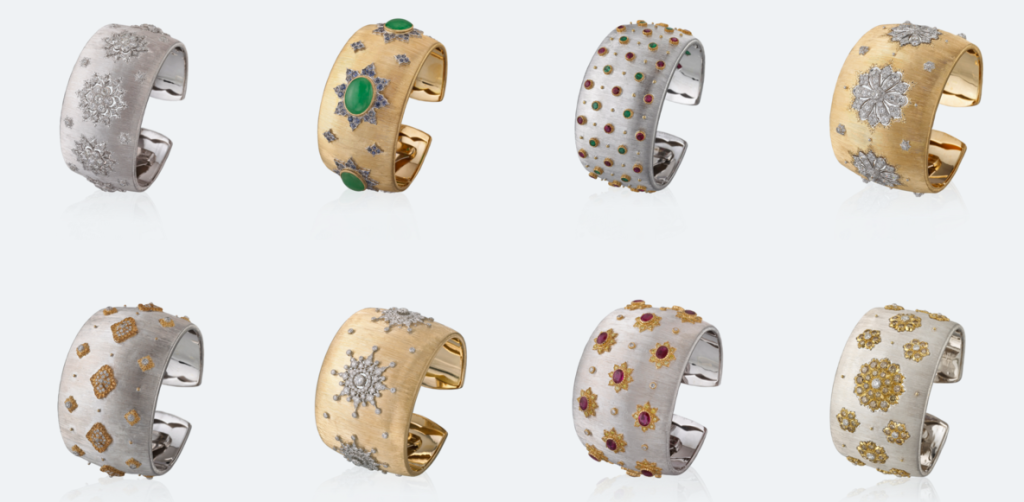 Nobody does a gold cuff like Buccellati – instantly recognizable, yet works with everything from a little black dress to your next trip down the red carpet. (We can dream, can't we?) Cuffs offer a wide plane to show off the Buccellati specialty: luxuriously textured metals, gold made to look like fine fabric.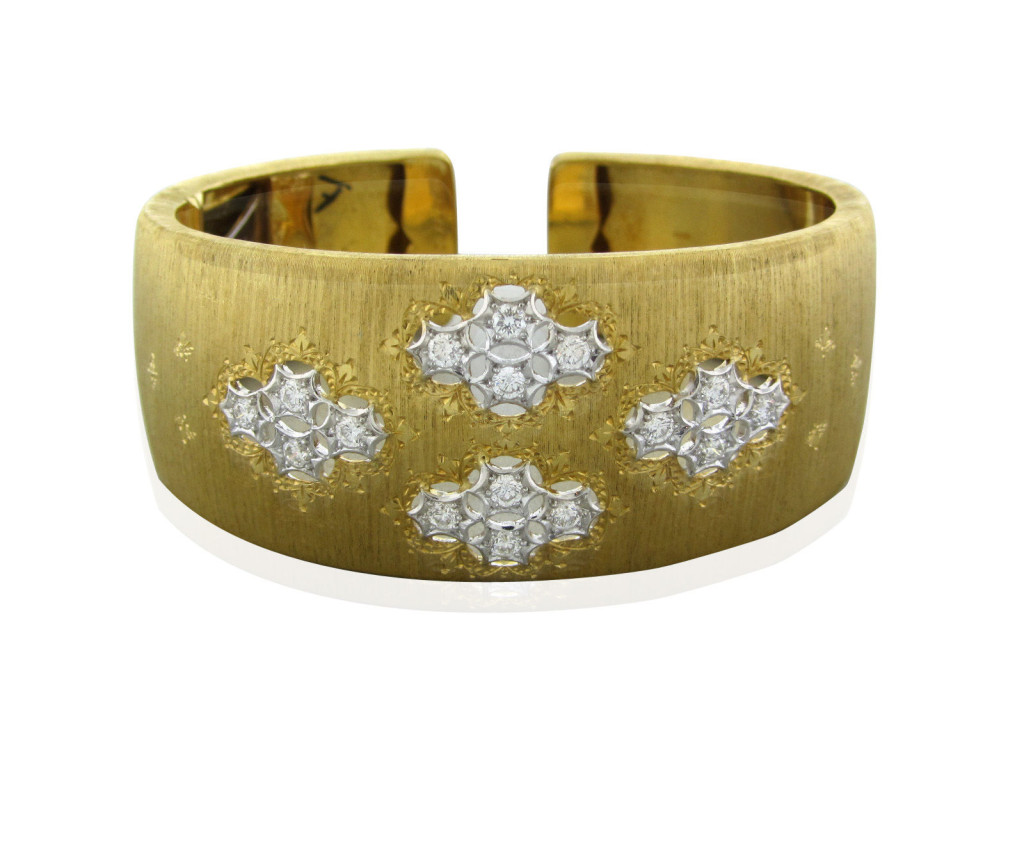 Buccellati 18k Yellow Gold 1.00ctw Diamond Cuff Bracelet