Milan is known as Italy's most metropolitan city and is a place where historical structures age amidst modern architecture. This is the backdrop of where the country's leading fashion and bank professionals are hard at work in a city steeped in tradition and aimed at the future. Travel to Via Monte Napoleone (a street) and you'll find yourself in what is referred to as Milan's own 5th Avenue. Perhaps smaller than the major New York City boulevard, Monte Napoleone is nevertheless in the heart of Milan's "Fashion Quarter" and is populated by many of the world's best known luxury brands.
While many of those brands aren't native to Milan, Buccellati is. Milanese locals know Buccellati as the country's most exclusive luxury jewelry brand – a great feat in Italy as the country is so known for high-end design. The Buccellati boutique on Via Monte Napoleone 23 houses some of the most beautiful objects on the street that in this impressively sized showroom range from tabletop silver goods to one-of-a-kind jewelry creations.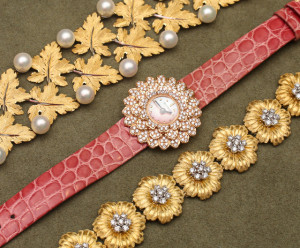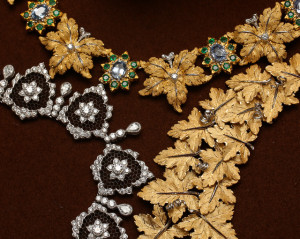 Most all the items in the Buccellati catalog are still designed by the Buccellati family. The senior member today is Andrea Buccellati, who resides in Milan, while his daughter Lucrezia lives in New York. Together, they steward the design of the company that has been a Milan resident since 1919. Buccellati likes to mention that the company's founding family has origins back to the 18th century, but its design ethos goes back even further. While the company is very much a product of the 20th century, their items are almost wholly inspired by Italy's rich design history, including elements ranging from the Roman Empire to the Renaissance.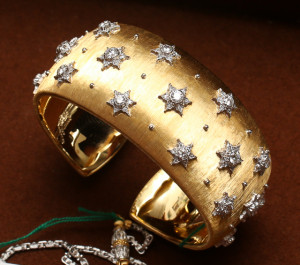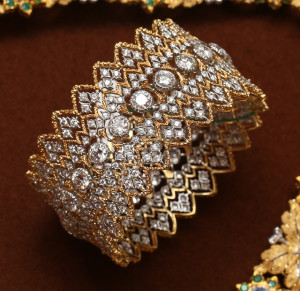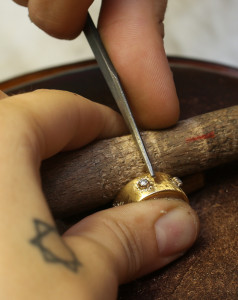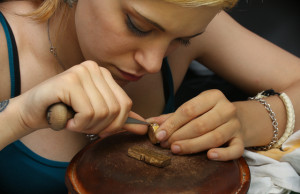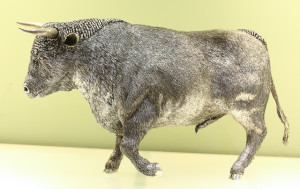 Andrea Buccellati devotes his time to designing not only "commercial" pieces that will be produced as part of large series, but also the brand's iconic unique items which are highly prized by jewelry lovers around the world. According to the brand about 70% of their profits come from unique items they produce, while the rest comes from the limited number of regular items they can produce each year for their brand boutique stores and high-end retail partners around the world, which include department stores such as Neiman Marcus.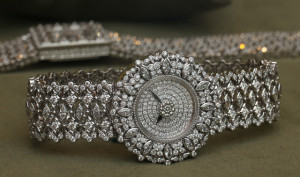 While Paris has Van Cleef & Arpels, Milano prides itself on the tradition-steeped design of Buccellati. The houses' products fall into a few main families. First, is the company's silver business that includes everything from silverware sets and plates to carefully created animal figurines. Next, are the company's many jewelry creations that mostly focus on gold, and other precious materials. As of the year 2000, Buccellati has put greater emphasis in timepiece production and now creates watches for both men and women.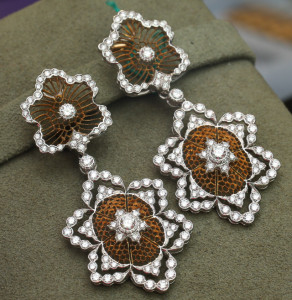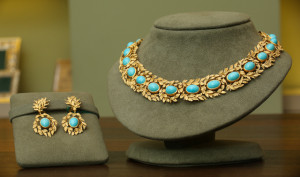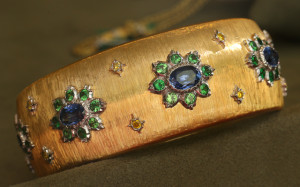 Buccellati has four manufacture locations, including an atelier in Milan proper. Another location is near Bologna, while the third Italian manufacture produces delicate gold items near Lake Como. There is a fourth location that produces the brand's watches, located in Chiasso, Switzerland near the Italian border. In addition to the talent located at the four workshop locations, Buccellati relies on a range of specialized craftspeople and artisans that make up their external network of jewelry makers and stone setters within Italy. In all, Buccellati has about 200 people dedicated to the production of their silver and jewelry products.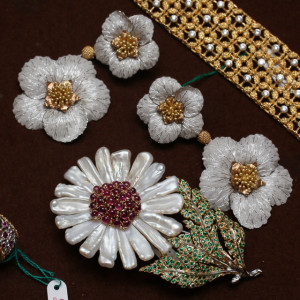 Visit the discreet atelier in Milan and you won't smell the fumes of large machines or the cutting sounds typical of even most larger watch or jewelry manufacturers. Most everything at Buccellati is done by hand, and even their gold is mixed into alloys on site. Using drawings delivered down by the Buccellati family, jewelry makers, engravers, and stone setters sit hard at work to hand-produce both the one-of-a-kind and non-limited production rings, necklaces, bracelets, and brooches the brand is known for.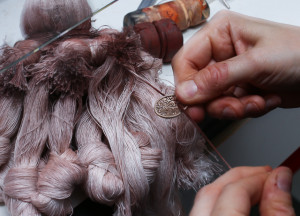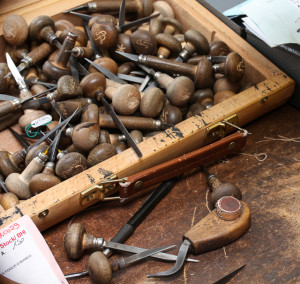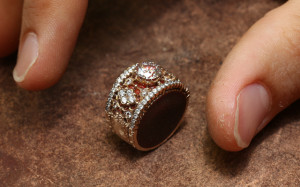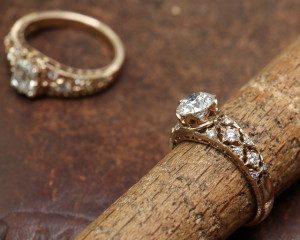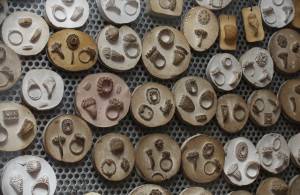 Buccellati prides themselves on producing items with "no untouched gold." Each surface of their jewelry is engraved. A favorite look is their signature "Rigato" engraving which uses tiny hand-applied stripes to give gold surfaces the appearance of silk fabric. It is a unique look that can be found on many of the brand's jewelry items including their distinctive cuffs, rings, and other luxuries. Other typical Buccellati visual inspirations include the plants and leaves found in many traditional Italian frescoes as well as items from the sea. A favorite Buccellati treat includes jewelry made with "baroque pearls" (as they call them), which are uniquely shaped non-round pearls which they ingeniously work around to create everything from the bodies of animals to flower petals.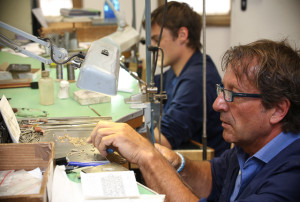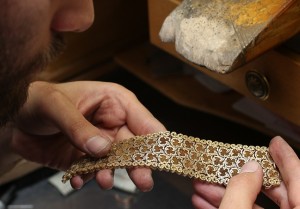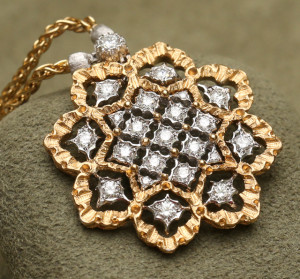 It is hip to work at Buccellati. A young apprentice working in the engraving studio explains how in Milan it is considered prestigious to work for the country's top jewelry maker. According to her, young women all around Italy grow up with dreams of owning items from the famous brand. Sitting at a lovingly used jewelry maker's desk she works on engraving a single ring that she says will take her 10 hours to engrave. When she has learned more she hopes it will only take her 5 hours to engrave it. The item is among Buccellati's more simple designs and its most complex creations can take weeks of work to complete.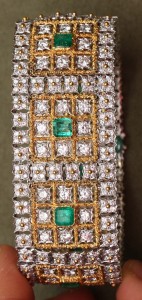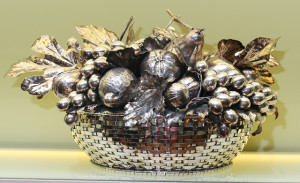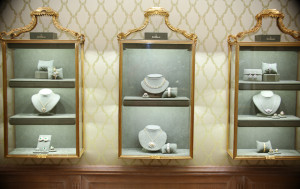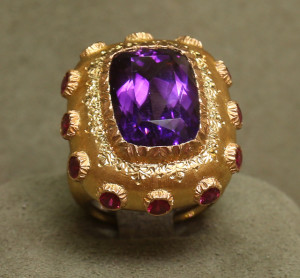 Outside of Italy, Buccellati enjoys a boutique, but favored awareness, but admittedly they have room to grow. Soon, Buccellati will be opening a flagship store in New York City that they feel is an important part of their larger North American commercial strategy. Recently, the Buccellati family began to work with a private equity firm in Italy in order to secure the future growth of the brand. After recently undergoing a major branding overhaul, Buccellati's current goal is to focus on adding more commercial elements to their time-intensive piece unique business. Nevertheless, Andrea Buccellati assures me that while the brand will grow, they will never lose their focus on pure quality and aesthetic refinement.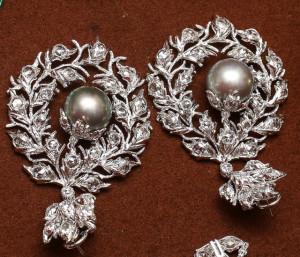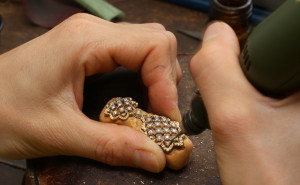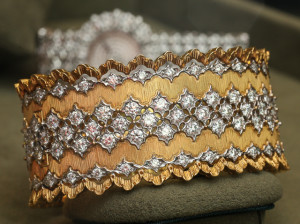 Buccellati items are easy to fawn over with their old-world designs and welcome level of "artistic density." If minimalist art is not your cup of tea, you will love Buccellati's dedication to the principles of old world luxury. For hand-made and often unique objects, Buccellati's pricing isn't what most people would refer to as affordable, but compared to luxury watches and jewelry from fellow high-end European brands in France and Switzerland, Buccellati feels remarkably "fair" despite the lavishness of their products. While it isn't difficult to spend several hundred thousand dollars on a single item from Buccellati, their jewelry begins at about 1,500 – 3,000 Euros. Coming soon, Buccellati will expand on their previously boutique engagement ring business, with a new collection of rings designed for men looking to pop the question to their loved ones. Crafted with typical Buccellati style, the rings offer a fresh, yet vintage look that will no doubt appeal to many couples.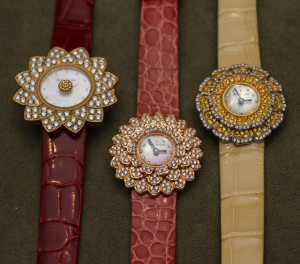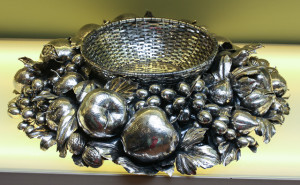 There is something refreshing to me as an American leaving Buccellati's workshop in the heart of Milan. Compared to the other major jewelry companies around the world, this is a company that I feel one can easily understand with their straight-forward mission, independent ownership, and clear sense of artistic inspiration. There are few equally satisfying ways to leave Italy with the best of the culture's decorated past on your finger, neck, or wrapped around your wrist.