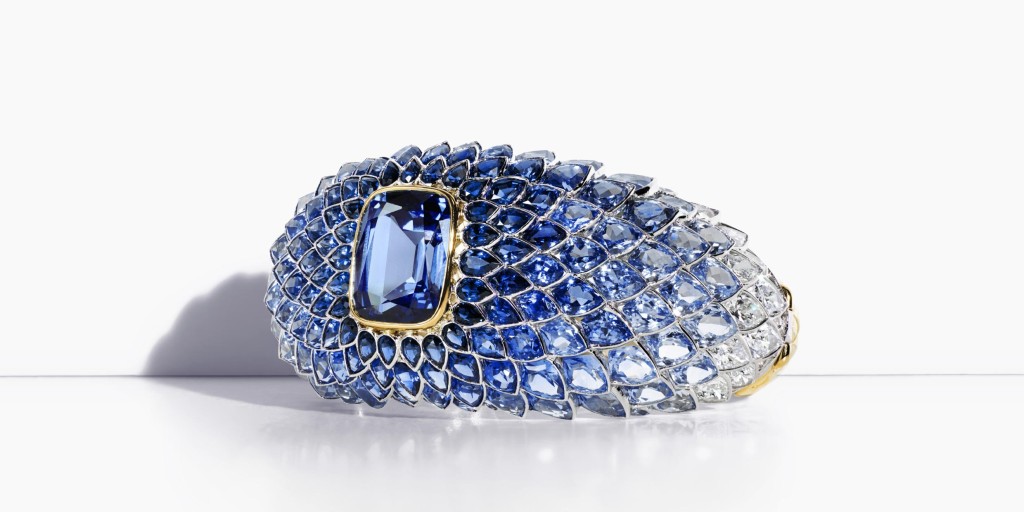 When rays of light penetrate the sea, graduating hues are revealed.
For this bracelet, Tiffany designers and stone setters
arranged a blue spinel with sapphires and white diamonds to
evoke the colors of water at various depths.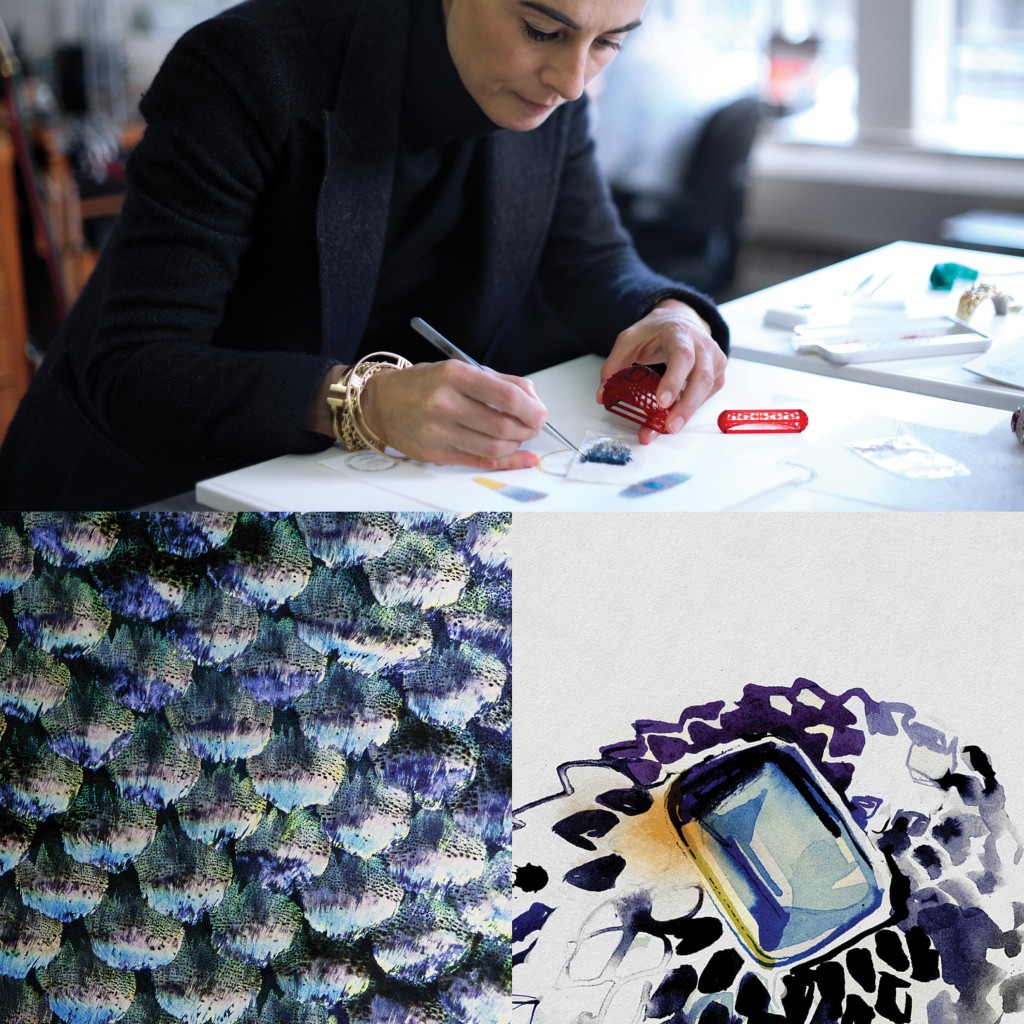 "Nature adorns the sea's creatures with elegant
fins so they can flow gracefully through the water.
Their patterns and movements are an endless
source of inspiration."
FRANCESCA AMFITHEATROF
Tiffany & Co. design director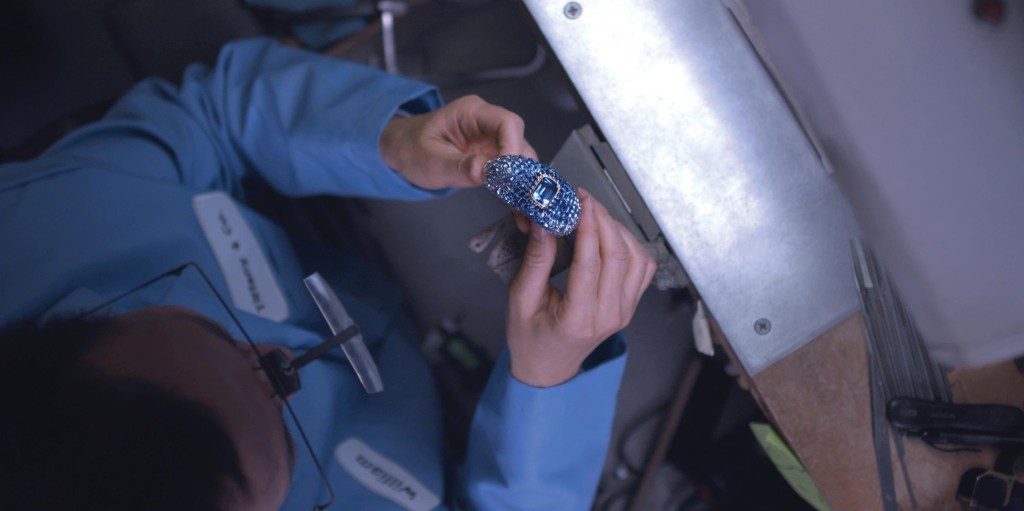 Tiffany published its first Blue Book catalogue in 1845. This annual presentation of flawless craftsmanship and peerless design heralds the fall season with one of the most extensive and exquisite collections of couture jewelry on earth. These breathtaking masterpieces of exceedingly rare gems are eagerly anticipated by the world's jewelry connoisseurs who flock to Tiffany to be the first to see and buy these one-of-a-kind treasures.
Since its founding, Tiffany has been at the forefront of the world's greatest design movements. Its Japanesque silver won Tiffany the highest honors at the 1878 Paris World Exposition and at the turn of the twentieth century, Louis Comfort Tiffany emerged as an Art Nouveau leader. From glamorous, geometric Art Deco pieces and bold cocktail-style creations to the nature-inspired works of Jean Schlumberger and Elsa Peretti, Tiffany has broken new ground time and again with exceptional designs that remain relevant today.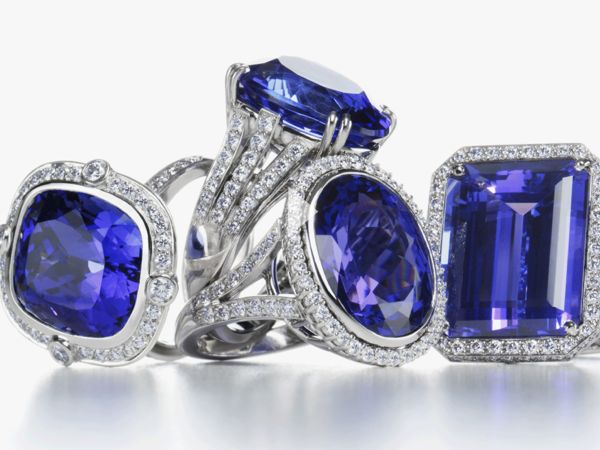 Over the years, Tiffany & Co. has introduced the world to diamonds of breathtaking brilliance and a marvelous selection of previously unknown colored gemstones.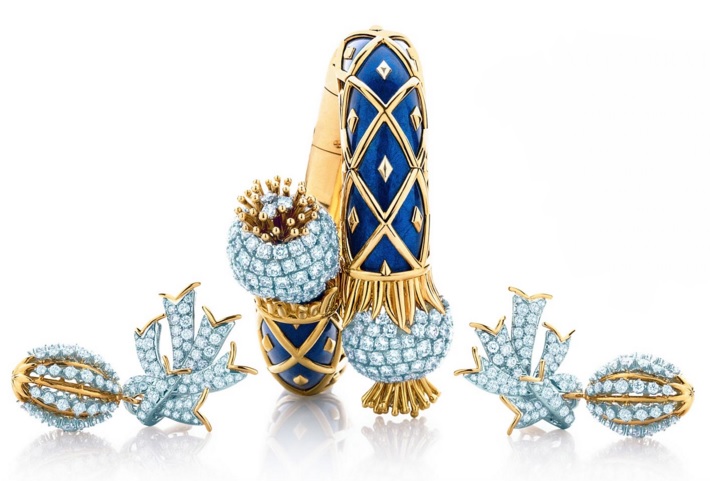 Since the early twentieth century, the world has been enchanted with Tiffany glamour. In the 1961 Hollywood classic Breakfast at Tiffany's, Audrey Hepburn® personified Tiffany style. First ladies, tastemakers and renowned photographers have also turned to Tiffany jewelry as the ultimate fashion accessory. Today, Tiffany's exquisite designs continue to exude sophistication and elegance in magazines, in films and on the red carpet, adorning luminaries of popular culture like Kate Winslet, Angelina Jolie, Anne Hathaway and countless others.





Scales Blue Spinel, Sapphire and Diamond Bracelet in 18k gold by Tiffany and Co.