Imperial Brooch 5.31 Carat Emerald and Diamonds of Habsburg Provenance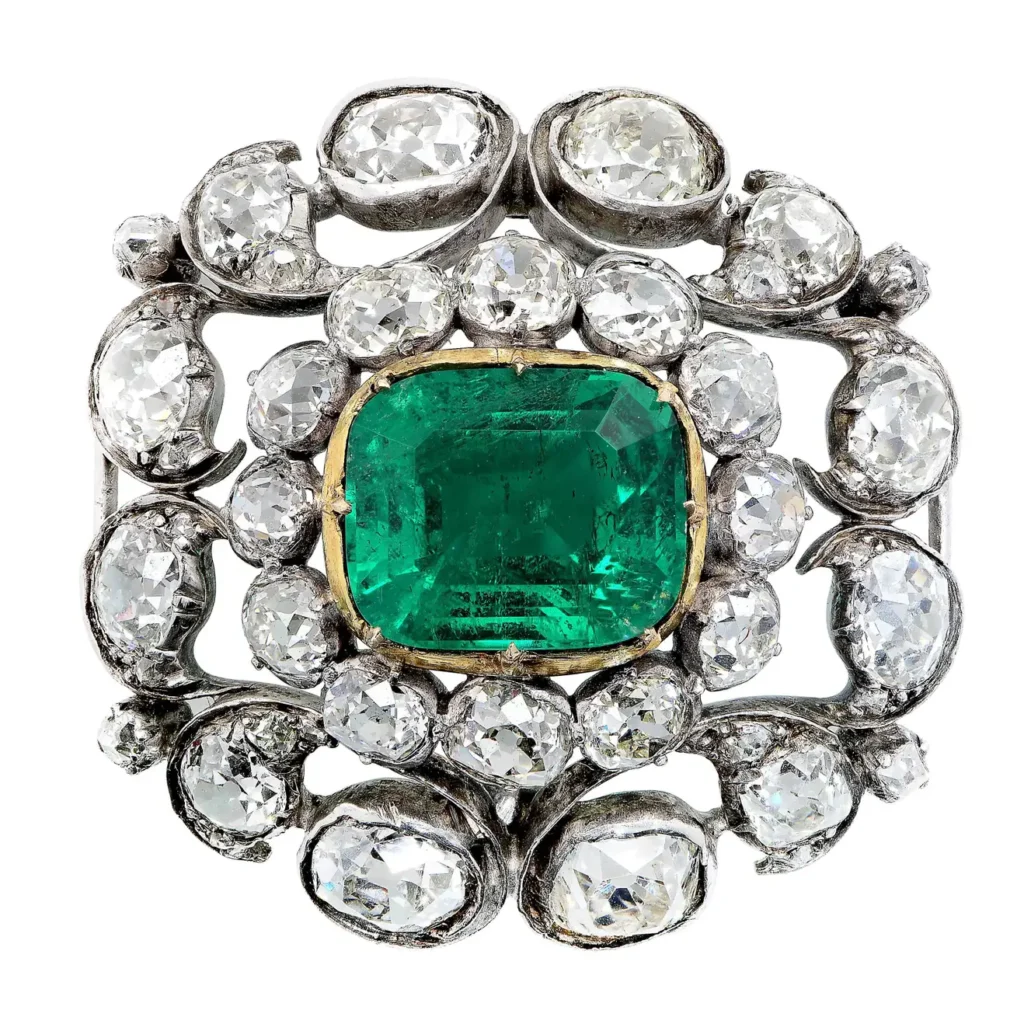 This tiered bombe form Victorian Brooch with Provenance Circa 1850 features an AGL graded emerald and diamonds. This true heirloom comes with provenance paperwork linking it to the Imperial Family of the Habsburgs via the Arch Duke of Austria, Luis Salvador of Harbsburg – Lorena and Borbon. This antiquity features an AGL graded Natural Colombian Emerald weighing 5.31 carats with great life and color as well as approximately 8.65 carats of old mine cut diamonds set in silver and gold.
In 2022, Her Majesty the Queen Elizabeth II will become the first British Monarch to celebrate a Platinum Jubilee, marking 70 years of service to the people of the United Kingdom, the Realms and the Commonwealth. In homage to one the most iconic figures of our time, Bulgari created the Jubilee Emerald Garden tiara, a creation as unique as the legendary woman who inspired it.