This striking blue diamond of Indian origin is linked to three European royal families: the kings of Spain, the Holy Roman emperors and the Bavarian kings. In 1666, it formed part of the dowry of Infanta Margarita Teresa of Spain on her marriage to the Holy Roman Emperor. It came to Bavaria in 1722 when Maria Amalia of Austria married Bavaria's prince-elector. During its long stay in the Bavarian royal treasure, the diamond was the center of a pendant of the Order of the Golden Fleece.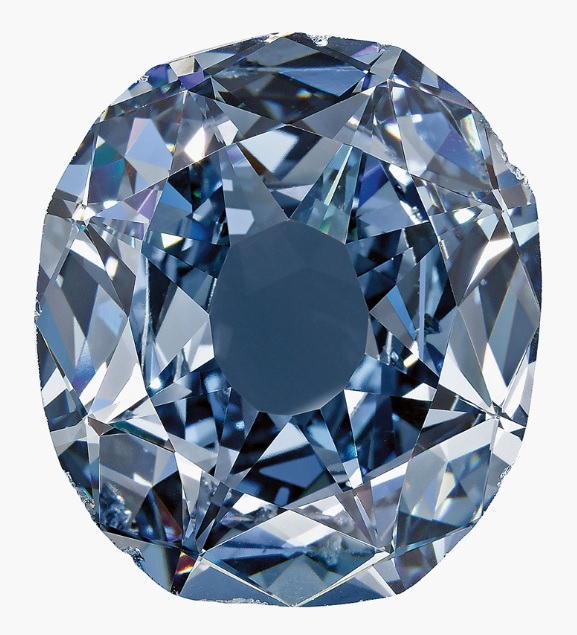 The Wittelsbach diamond as it appeared at Christie's in 2008. After purchasing it for £16.4 million, jeweler Laurence Graff had it recut to remove the small nicks on the edges of the stone
In 1931, the Royal House of Wittelsbach was forced to sell parts of the Bavarian Crown Jewels at Christie's in London. Although it was included in the catalog, the Wittelsbach diamond failed to reach its reserve price, and was most probably sold privately at some point after the Second Word War.
It remained in a private collection until 2008, when it was again offered at Christie's London. Originally a 35.56-carat, Fancy Deep grayish-blue diamond of VS2 clarity, it has been recut to a 31.06-carat, Fancy Deep blue, internally flawless diamond, and renamed the Wittelsbach-Graff.