"Because there's nothing more beautiful than the way the ocean refuses to stop kissing the shoreline, no matter how many times it's sent away."
― Sarah Kay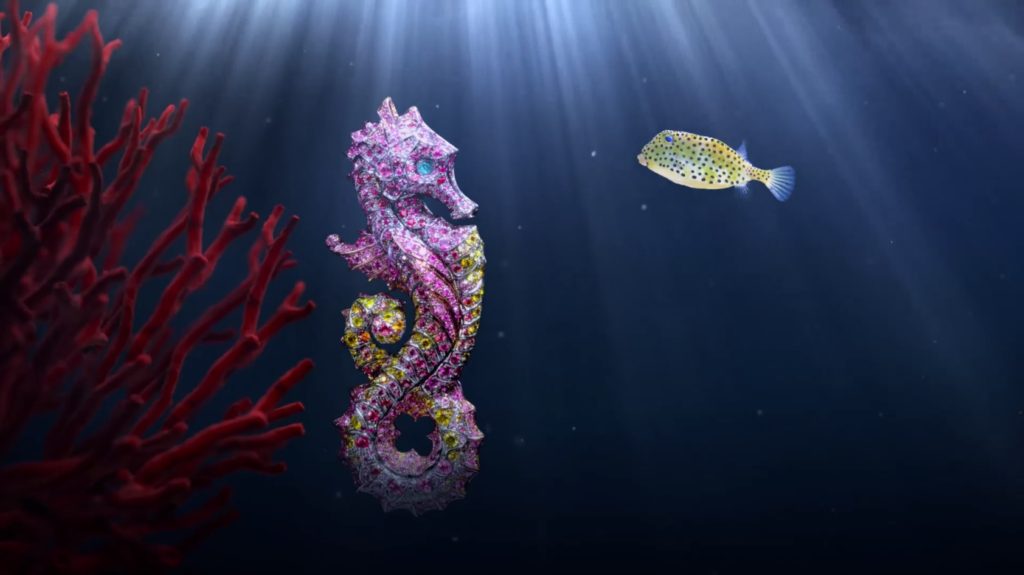 A tribute to the gentle sway of marine flora, the foaming of the waves, and the ornate intensity of seashells.
Born in Turin, Giampiero Bodino was still an architecture student when he first experienced the world of design, thanks to an exceptional teacher, Giorgetto Giugiaro.
Giampiero discovered his deep passion for three-dimensional volumes and a long lasting interest in the beauty and function of shapes whilst designing cars for Italdesign; an experience that caught Gianni Bulgari's attention, offering him the chance to move to Rome to design Jewelry.
The Roman experience came to an end ten years later, when he met Franco Cologni, true visionary of the luxury world. He moved to Milan, where he opened his first studio for the creation of jewelry, watches and accessories, never giving up the passion of his early years: sculpture and particularly painting.
An increasingly closer collaboration with the Richemont Maisons brought him to work exclusively for the Group in 2000, becoming its Art Director in 2002: a role that allowed him to approach the historical and cultural heritage of the most important high jewelry and watchmaking players globally.
With the support of Richemont, he has been active since 2011 in the creation of the High Jewellery Maison bearing his name, profoundly and proudly Italian. An exciting new challenge that flourishes from the far-sighted vision of Johann Rupert.
The Maison opened its doors in November 2013, bringing nearly thirty years of experience in jewelry design to a climax.
Treasures of the Sea Jewelry by Giampiero Bodino