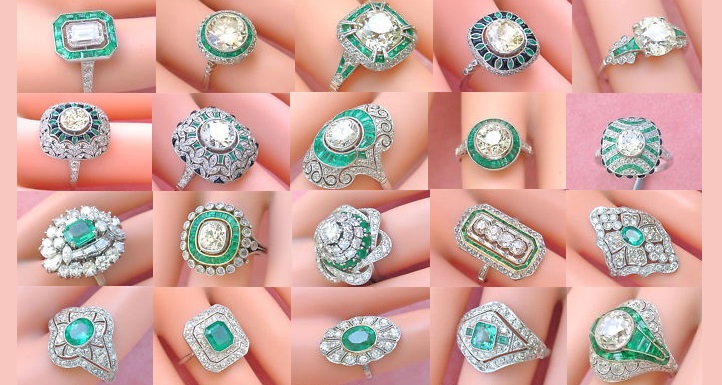 These are a few of the many pieces of gorgeous emerald and diamond estate jewelry that can be found online, or by actually going to an estate sale. Great prices can be found on ruby jewelry at estate sales and auctions. Many times you can find stunning designs that are one of kind, and will never be created again. These gorgeous rings have been someone's treasure for a long time, and many are considered antiques or vintage jewelry. Now you can be the owner of such treasures with a little time and effort in seeking them out. The enjoyment one gets from hunting for such gorgeous treasures can be as much or more fun as wearing these exquisite pieces of jewelry. Estate jewelry can be a rare find, and seeking these treasures will leave you with a satisfaction rarely achieved by many individuals.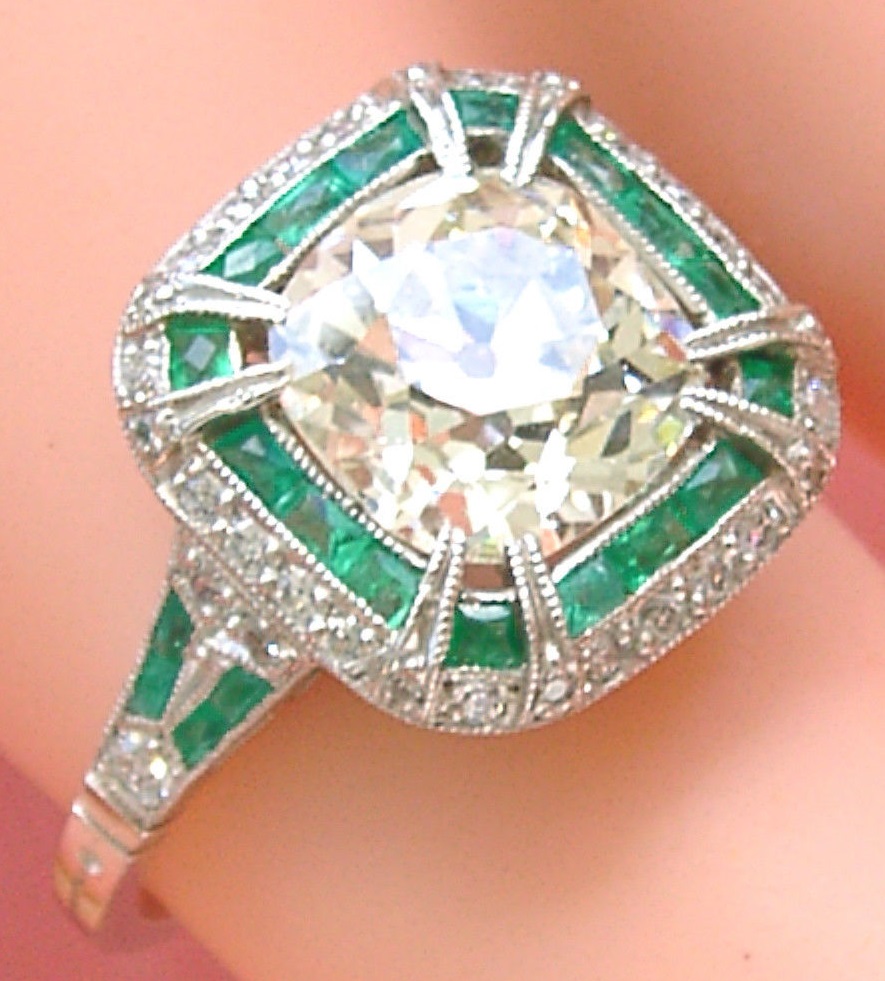 This is an exquisite estate ring that was made in the Art Deco style from Platinum. The ring is centrally set with 1 Antique European Cut Diamond of L-M color, SI1 clarity that weighs 2.28 ct and the weight is engraved in the shank. This diamond measures 8.2 to 8.5 mm in diameter and it is 4.98 mm deep. This diamond has one inclusion that reaches the surface near the girdle and another at the upper girdle. These inclusions can not be seen with the naked eye – This is a very clear diamond with fabulous sparkle!
The ring is detailed with 24 Natural emeralds that weigh approx. .45 ctw. These emeralds are various shapes that are Channel-set and French cut of the finest quality. The ring is also set with 34 European cut diamonds of H-I color, SI to I clarity that weigh approx. .26 ctw. The head of the ring measures 13.24 mm north to south by 13 mm wide. The ring size is between 7 – 7.25 and the total weight is 4.4 grams. The lower gallery has finely detailed pattern.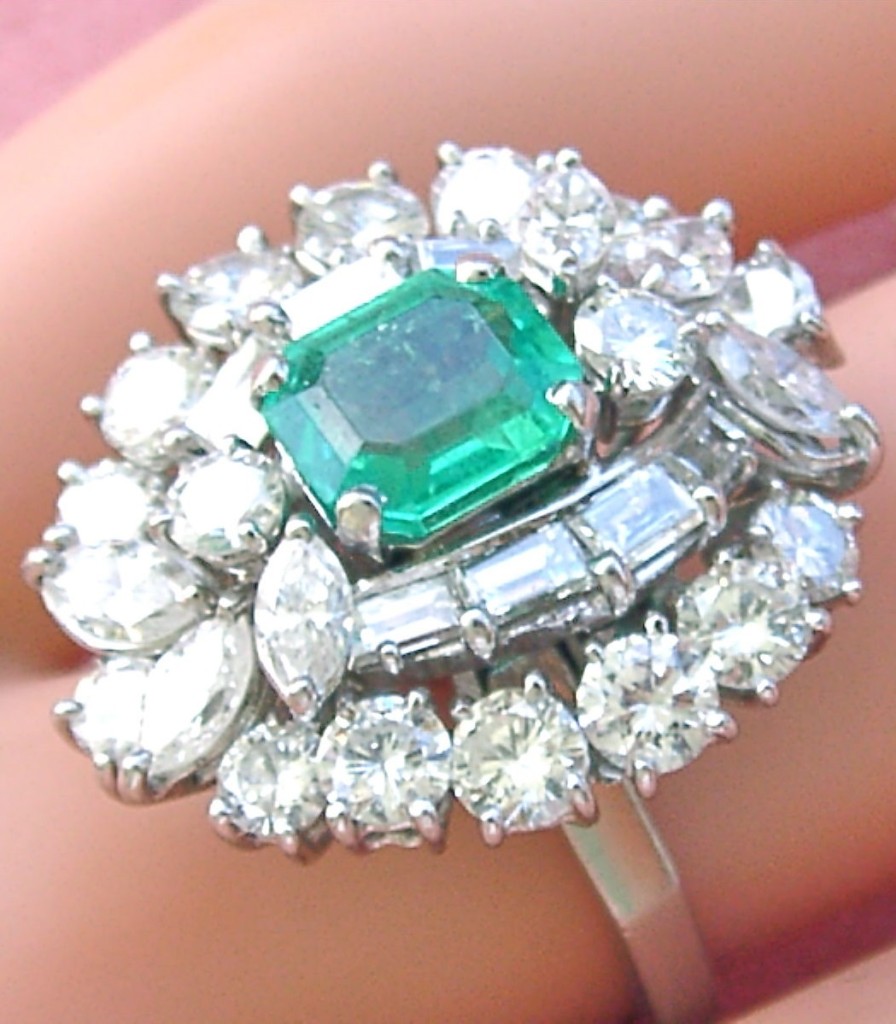 This is a very rare and original vintage cocktail ring that converts to a pendant by unhooking the head of the ring from the shank. It was made during the 1950s from Platinum and is signed MS and something else that I can not make out. This piece has  a lot of show! It is set with 1 natural Colombian emerald that weighs approx. 1.0 ct. This emerald is an Emerald cut that measures 7.70 x 6.69 mm.