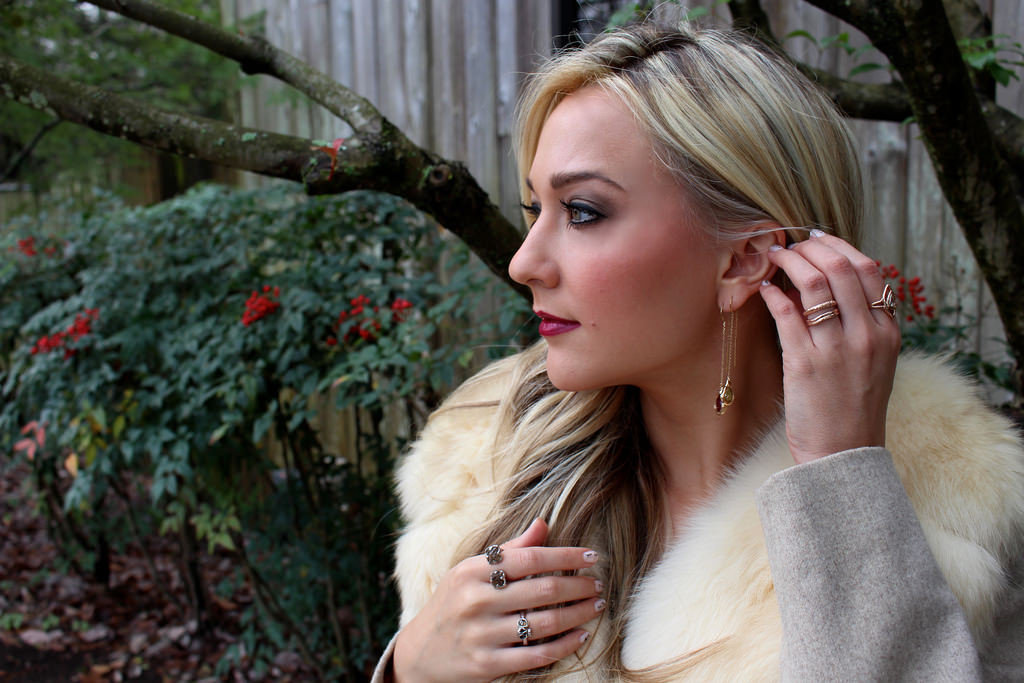 We as consumers of jewelry are getting pickier and pickier. We want hand-crafted, rare and unique metals, one-of-a-kind gemstones and we want all these, plus a cool, eco-friendly designer to be the one we can trust to provide all this. In walks Kassandra Nicholson who can give you all these and more.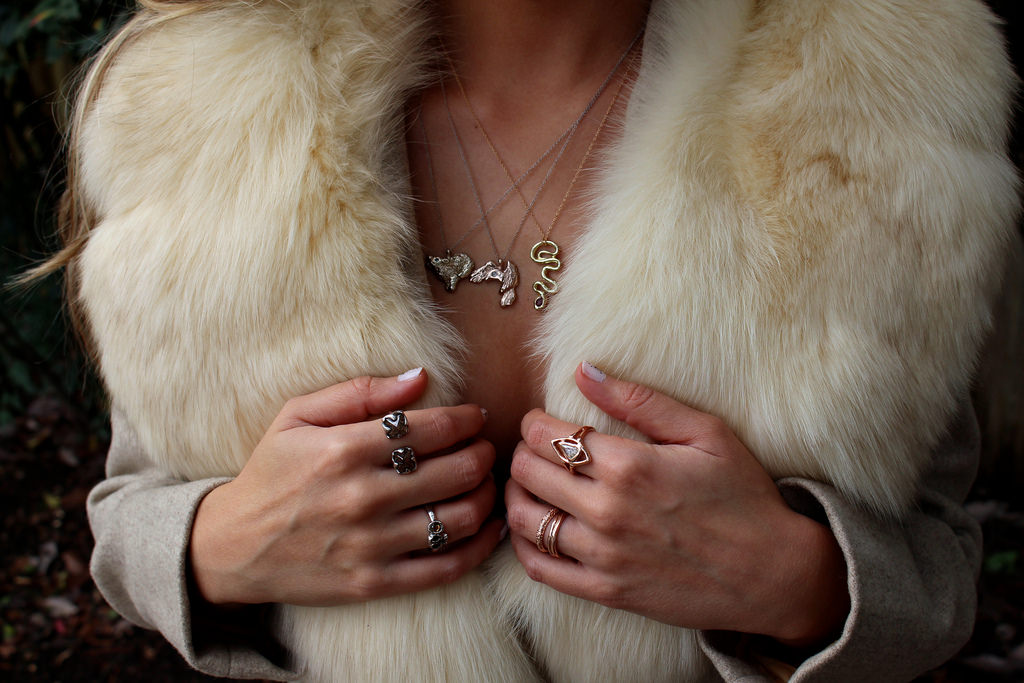 You say you like hand-crafted? Well, Kassandra makes all her jewelry in a studio located in Brooklyn, NY where each piece is individually made. She has been designing jewelry for thirteen years, with custom creations being her specialty.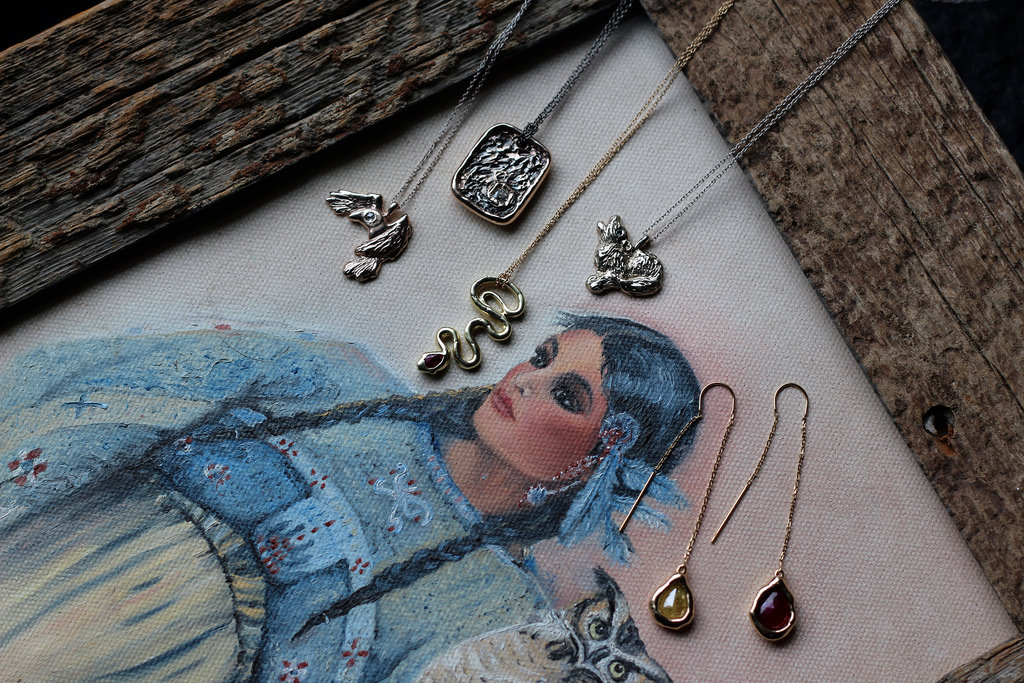 Are rare and unique metals something that strike your fancy? Kassandra designs with palladium, brown gold and green gold. An intentional heft is something that sets her jewels apart from the rest–like lightweight, manufactured pieces. After wearing some of her designs myself, the density of the jewelry becomes a part of you and it feels good to wear–when I take the jewelry off, it is like I'm missing a part of me. It is an interesting concept and one might not grasp it until they wear a piece like this.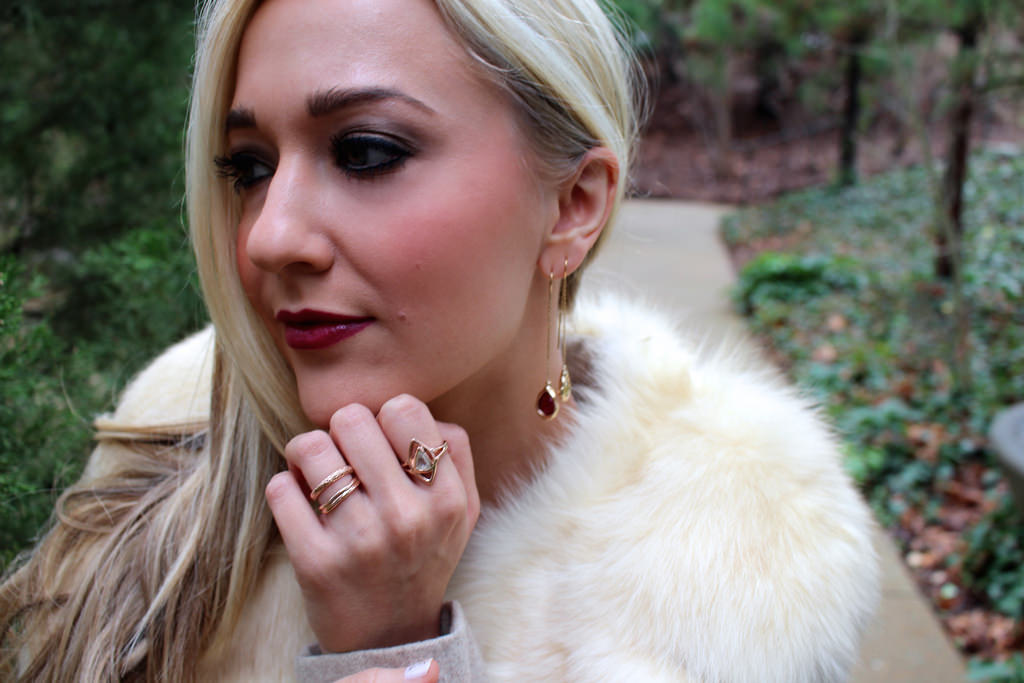 Do you like one-of-a-kind gemstones? You're in luck because not only does Kassandra design with unique gems but she is also a Graduate Gemologist–a somewhat rare occurrence in the field of jewelry designers. Fully trained by GIA in both NY and Carlsbad, Kassandra is able to hone her gemstone knowledge and creativity as a designer into one. She says, "Stone cutting itself is a work of art, and in becoming a Gemologist I became fascinated with the history of diamond cutting.  I knew I wanted my designs to include antique old mine and rosecut diamonds, which sparkle in candlelight, and have a mystery to them in their imperfection. In Gemology, you also start to appreciate the way nature cuts its own stones, and I chose uncut diamonds in my designs, as well as raw diamonds that have so much character, they make each piece unique.  My designs contain mostly diamonds and rubies for their durability, since the jewelry is meant to be worn on all its wearer's adventures."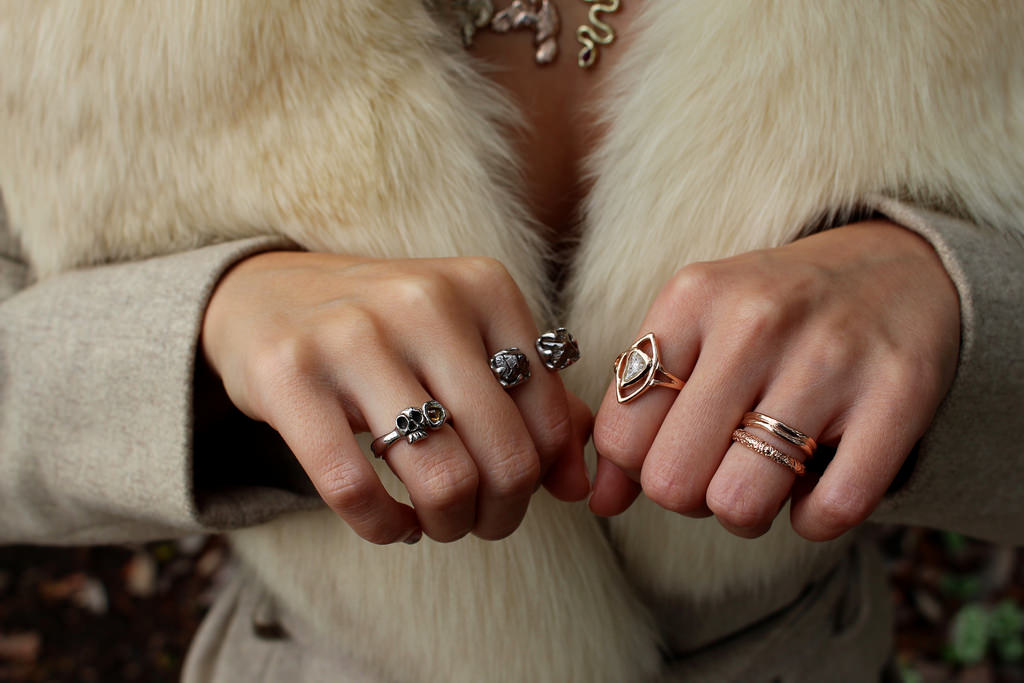 Kassandra Nicholson Jewelry has an edgy, nature-inspired theme to it–with her Wild Collection setting off some big love for your inner spirit animal. With animals like a snake, raven, elephant and wolf, it is evident that Kassandra feels a connection with animals. She says, "I wanted my jewelry to serve as a personal talisman, where people could choose an animal with qualities that they see or desire in themselves.  I like jewelry to have an open-ended symbolism, to leave room for the wearer to make it her own.  I started the collection with creatures that represent a different wild spirit, and I hand-carved the designs intending to show the core of the animal, such as the wolf mid-howl."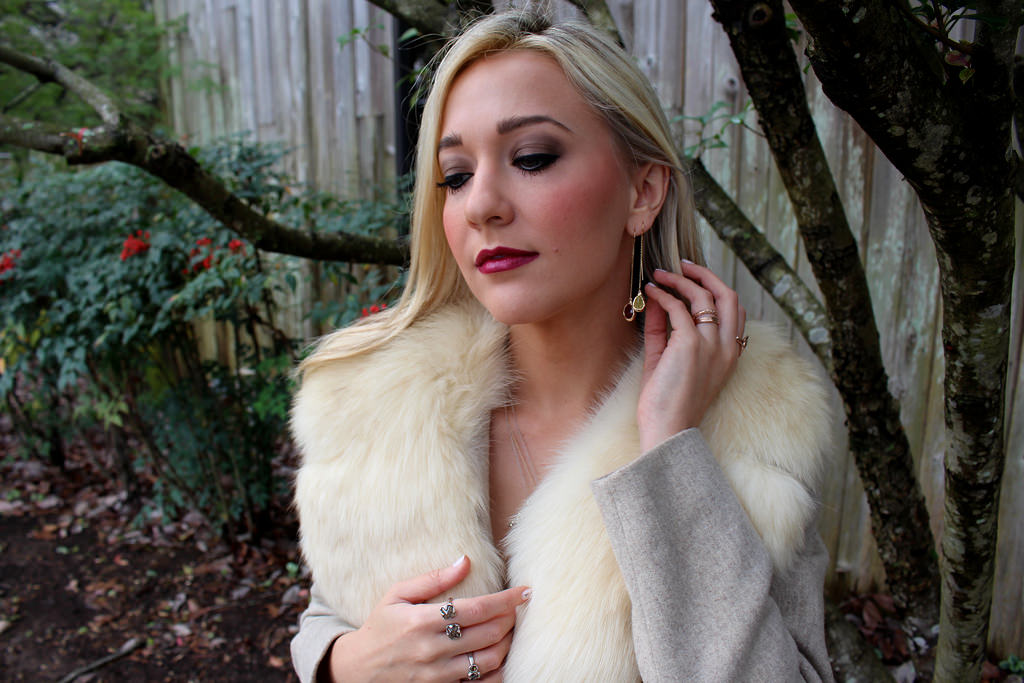 Other collections include the New York Collection and the California Collection, both named after Kassandra's two places within her life where she felt most at home. The juxtaposing east-coast, west-coast vibes are apparent in both collections. The restlessness and edginess of Brooklyn is seen in her New York Collection, featuring a Spike Ring done in palladium with rough diamond octahedron crystals set in the open ring design, a Skull Ring featuring an uncut diamond in palladium, and a dog tag-inspired pendant in oxidized brown gold–an ode to toughness and resolution. A peaceful and free-spirited feel is what her California Collection gives off, featuring long threader earrings in 14k yellow gold and tear-drop diamonds or rubies, a navette ring with clean, open lines set with one unique macle crystal rough diamond, and two stacking surf and sand bands done in 14k pink gold.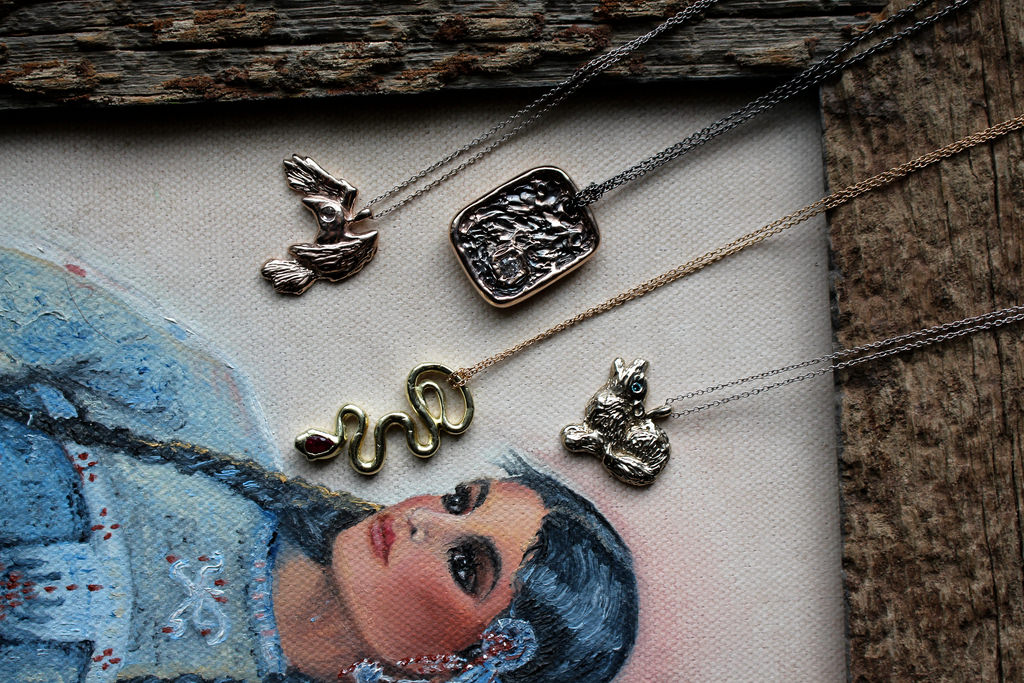 When worn together, all three collections by Kassandra Nicholson Jewelry really complement each other. I had an awesome time shooting the Jewels at my Doorstep feature, and hope to meet Kassandra in person one day!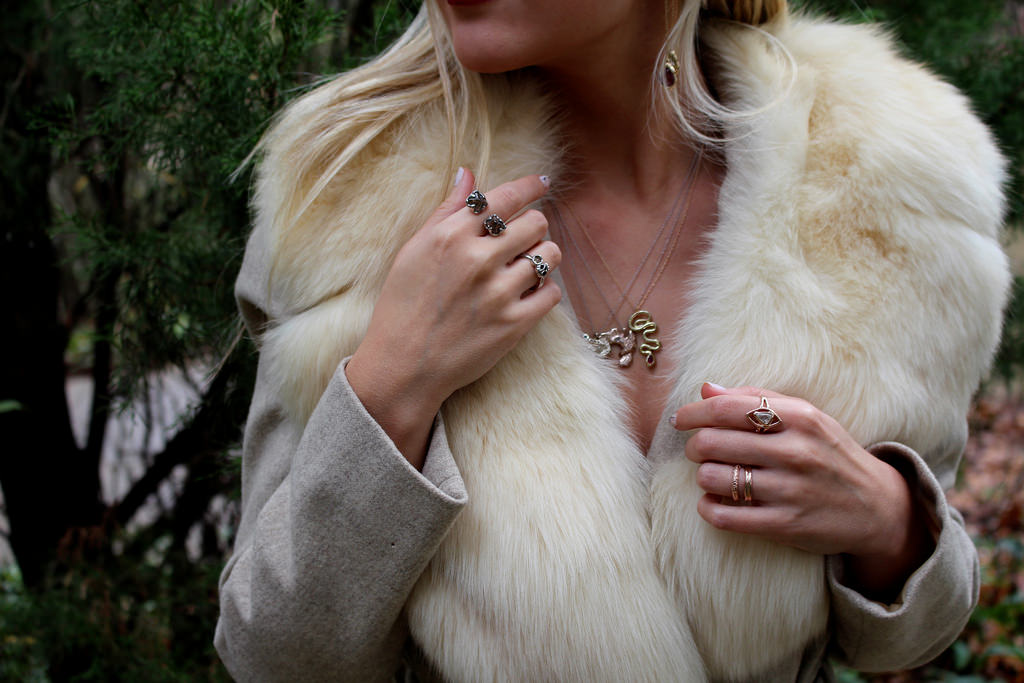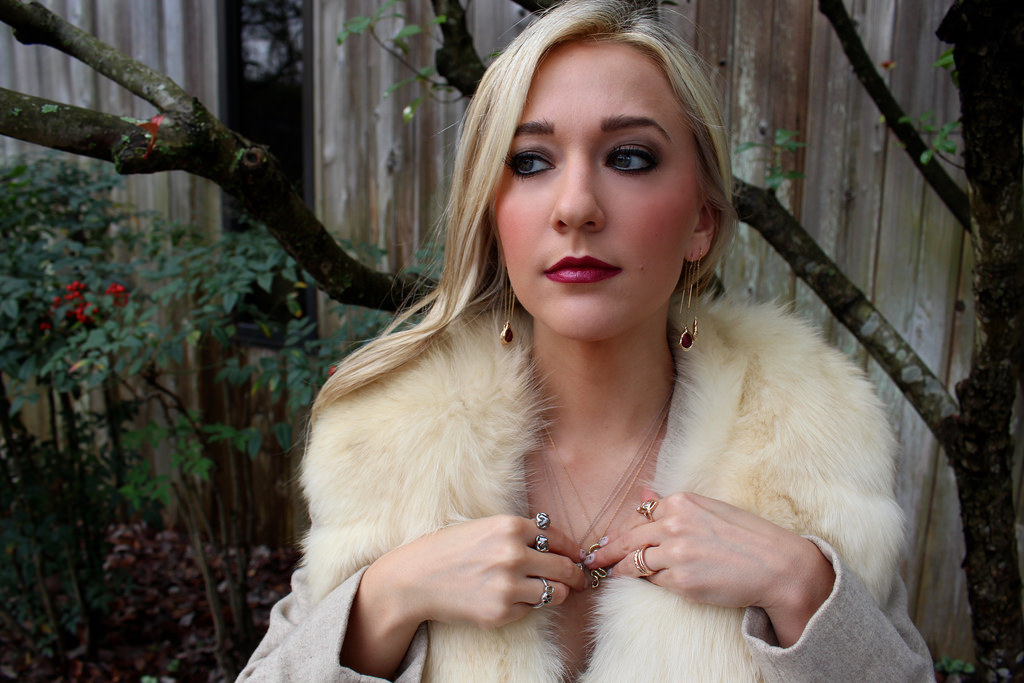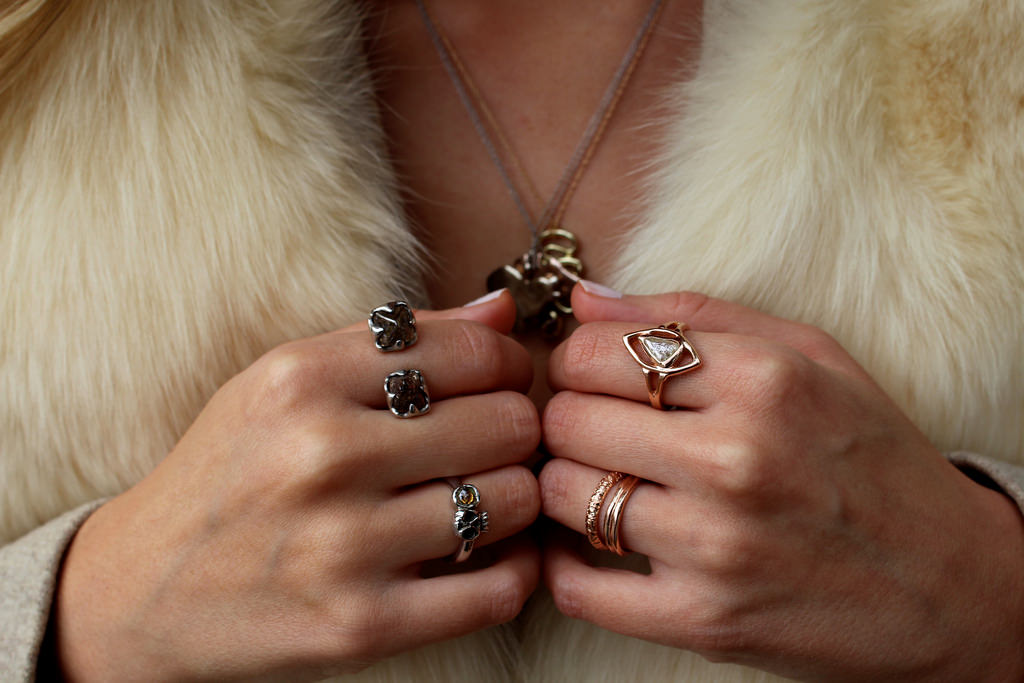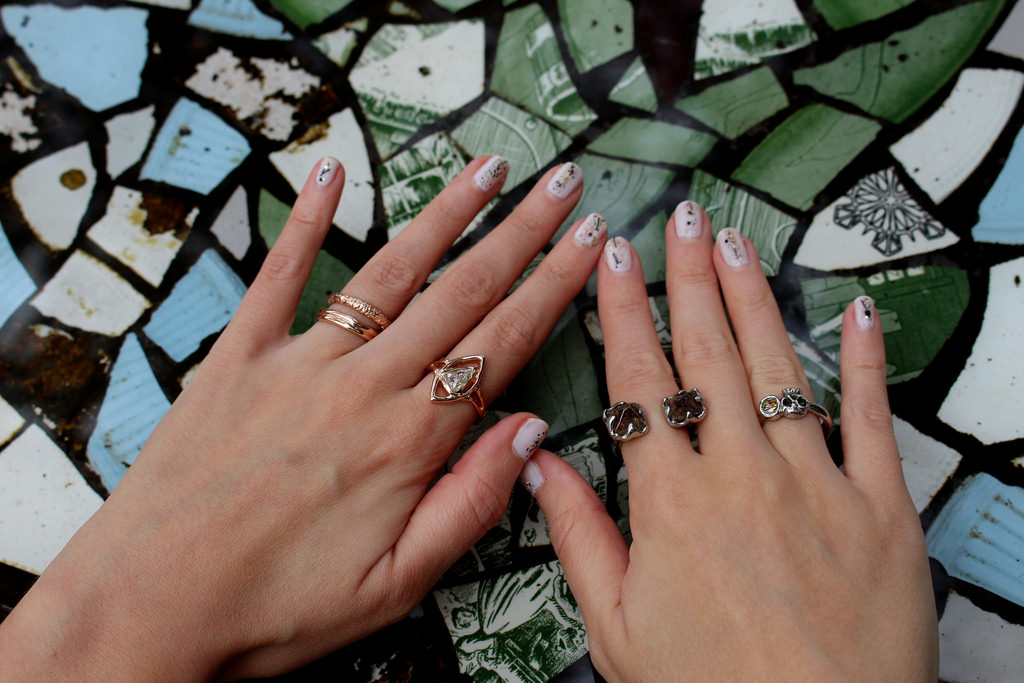 You can shop all her designs right from her website: 
Follow on Facebook
Follow on Instagram