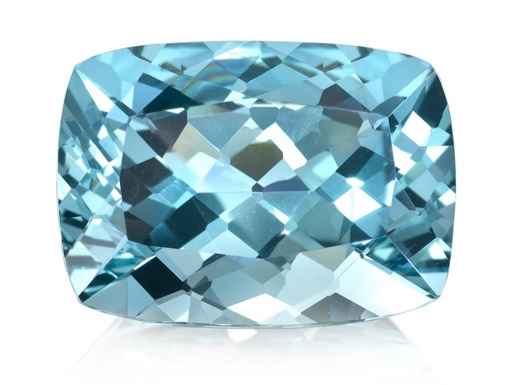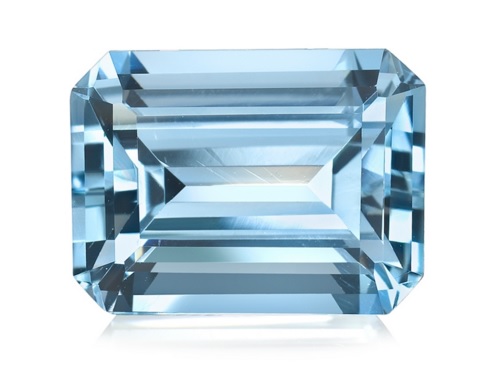 The very name aquamarine brings to mind the limpid, clear blue tint of the sea. Legend says that Neptune, the King of the Sea, gave aquamarine as gifts to the mermaids, and from then on, it has brought love to all who have owned it. Aquamarine was long thought to have a soothing influence on married couples, making it a good anniversary gift.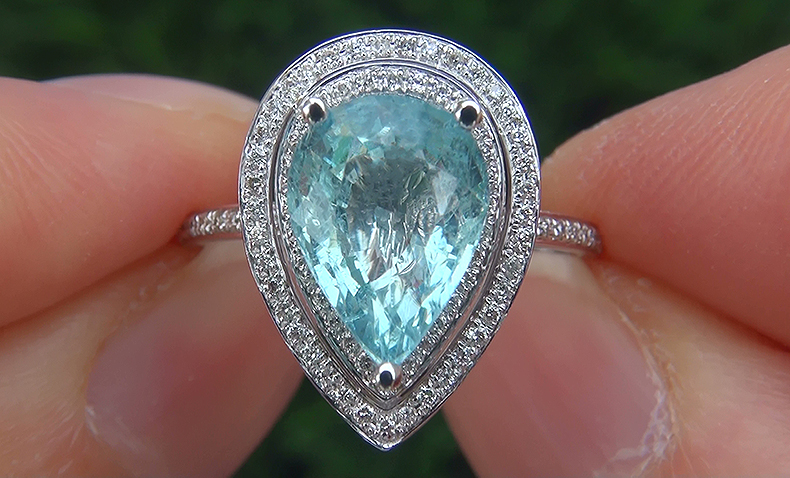 Aquamarines are found in a range of blue shades, from the palest pastel to greenish-blue to a deep blue. While the choice of color is largely a matter of taste, the deeper blue gemstones are more rare.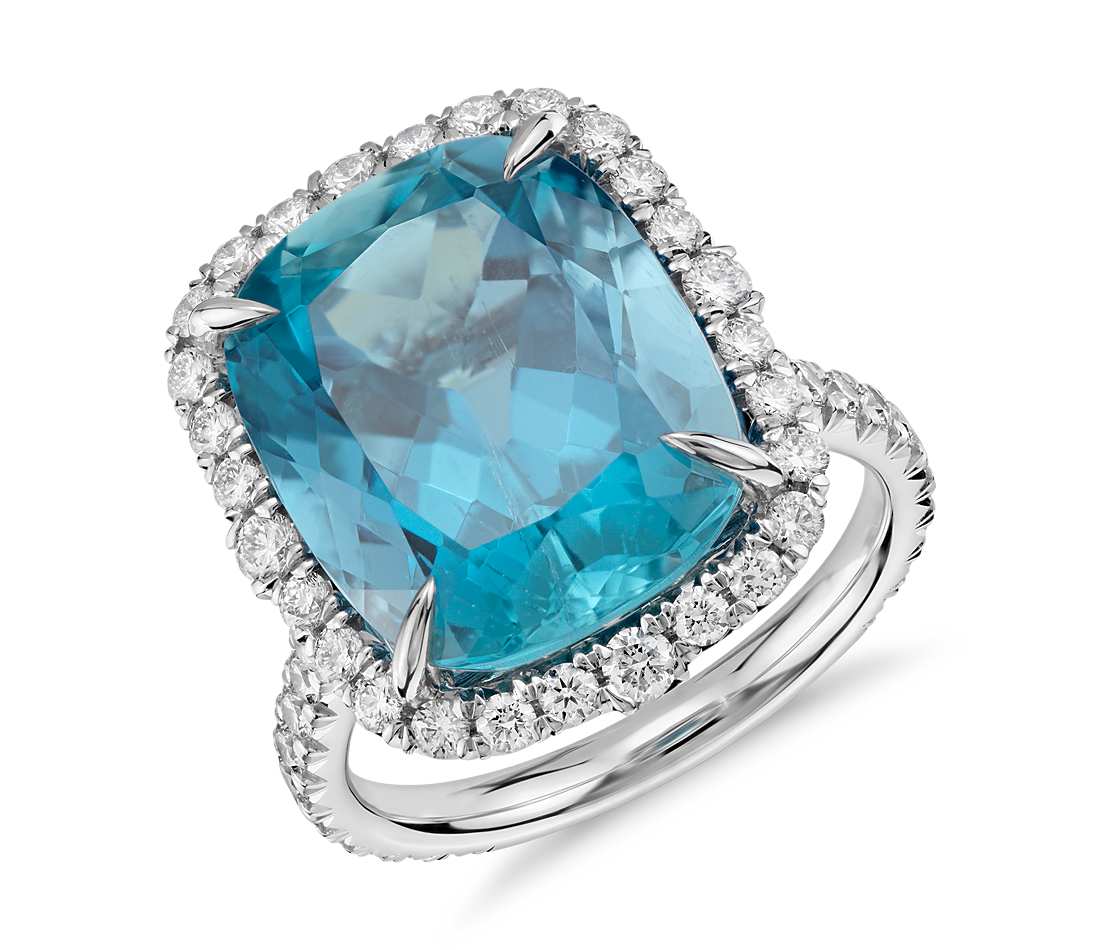 Remember that Aquamarine is a pastel gemstone, and while color can be quite intense in larger gemstones, the smaller aquamarines are often less vivid.

We aren't hurting for aquamarine/sapphire combinations because the complementing gemstones look so darn good together. But it's the design of this ring that makes it so sensationally different from all the rest. This piece was created in collaboration with the über-talented Rémy Rotenier, and sleek metal adds to the shape here, finishing the halo that the top and bottom arches of sapphires started. The designer brand's partnership with Rotenier has brought more instances of glossy, unadorned metal detail to its lineup, and I think it brilliantly provides a sleek, modern addition to its growing line of coveted jewels. This one gets an ample boost of sparkle thanks to its diamond-lined split shank, balancing out the ring's curves. Put simply, I love this ring because it's so good-looking. It isn't over the top, but it has that certain je ne sais quoi that promises to keep the lady who has the honor of wearing it smitten for a lifetime. Serenity, you have met your match.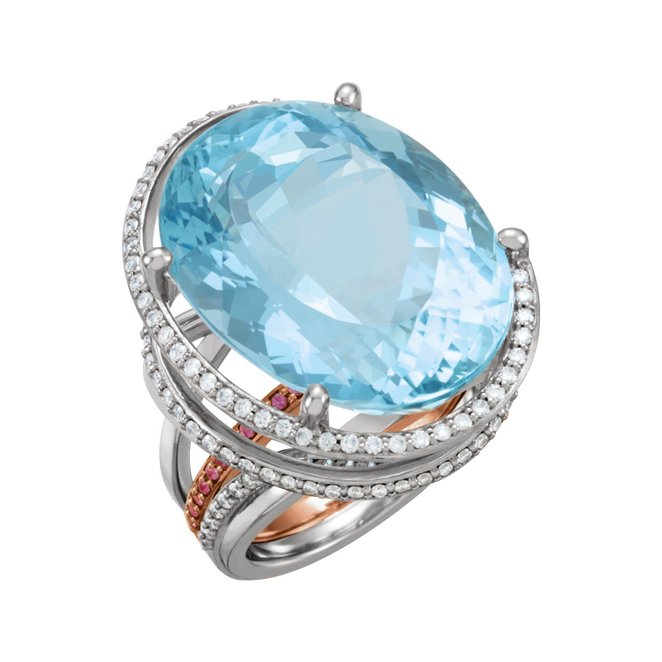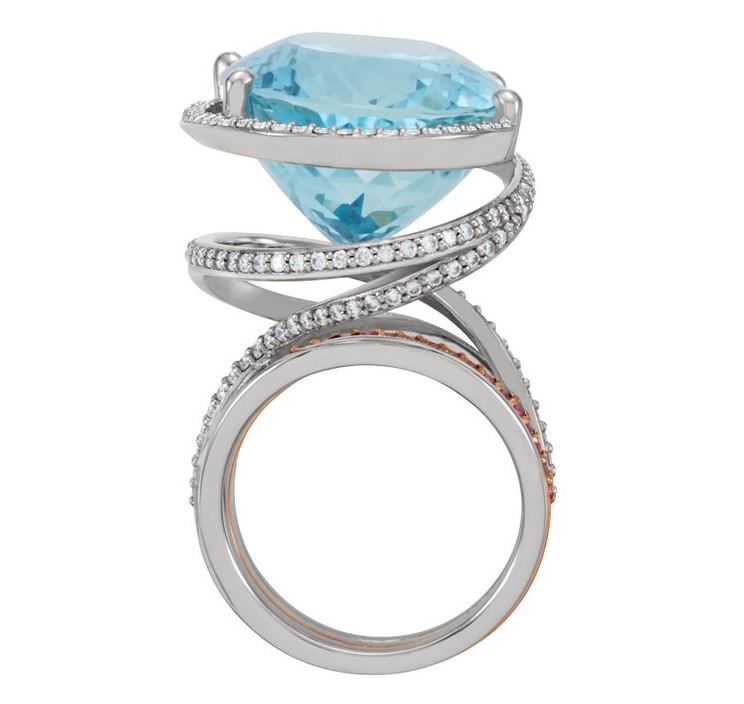 This elegant colored gemstone is the birthstone of March and is the symbol of youth, hope, health and fidelity. Aquamarine was long thought to have a soothing influence on married couples, making it a good anniversary gift.

Aquamarines are mined in a number of exotic places including Nigeria, Madagascar, Zambia, Pakistan and Mozambique, but most of the gemstones available today come from Brazil.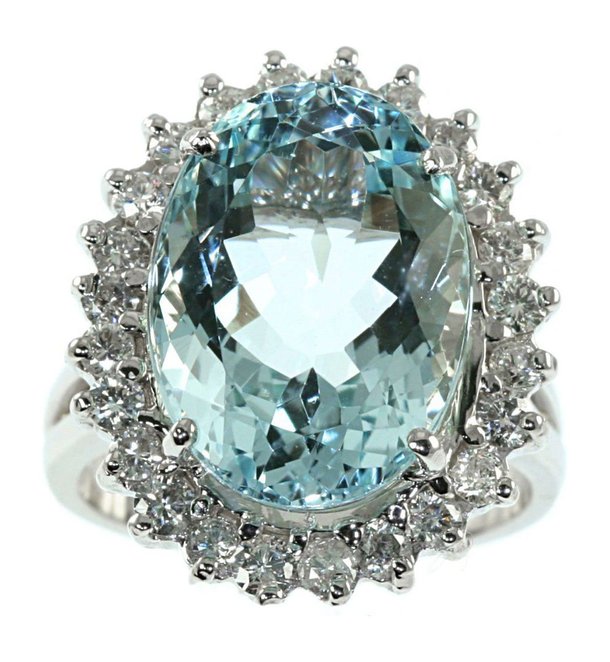 Many aquamarines are greenish when mined and cut. For those who prefer a purer blue, these gemstones are heated to enhance their blue color permanently. Some aquamarine fanciers prefer the greenish hues, saying the greener tones remind them more of the sea. The color tones of aquamarine are subtle and varied. Their soft luster is a wonderful addition to any natural colored gemstone jewelry collection.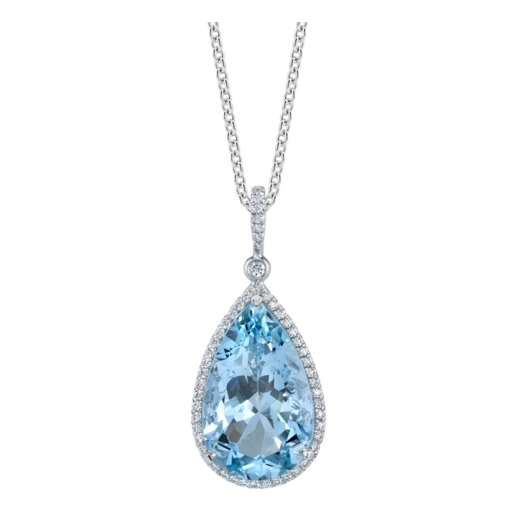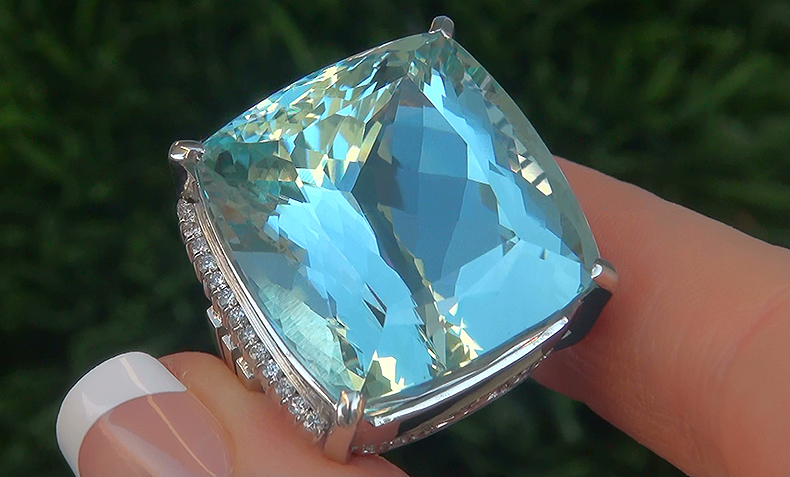 Tremendous Size Collector's 60.46 Carat GIA Certified Unheated & Untreated Aquamarine & Diamond Solid Platinum Cocktail Ring. This Absolutely MASSIVE Brazilian Aquamarine features "Internally Flawless" Clarity and a rich and stunning solid blue color without any secondary color. With Aquamarine, it is all about the color and this rare gemstone is not only one of the world's largest TOP GEM unheated specimens we have ever seen, but also has the extremely rare and highly sought after color that has made top quality aquamarines a gemstone connoisseur's dream. The heavy solid Platinum setting is elegantly set with an impressive 26 extra large colorless near flawless VS clarity diamonds making this one of a kind designer beauty a true estate heirloom treasure. This would be the flagship ring to any high end fine jewelry collection!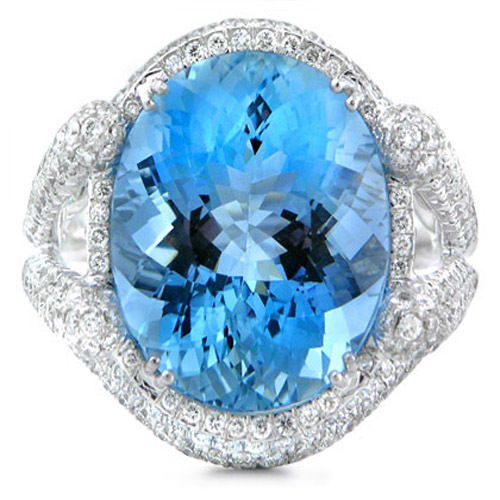 This is a handcrafted 18k white gold aquamarine and diamond ring. This elegant ring features one exquisite quality honeycomb oval cut aquamarine, of excellent cut and brilliance weighing 8.37 carats total, with round brilliant cut micro pave set diamonds, weighing 1.50 carats total of F color, VS2 clarity. The eye soothing aquamarine is perfectly accented by the beautifully set diamonds, creating a look unlike any aquamarine ring you've seen before.