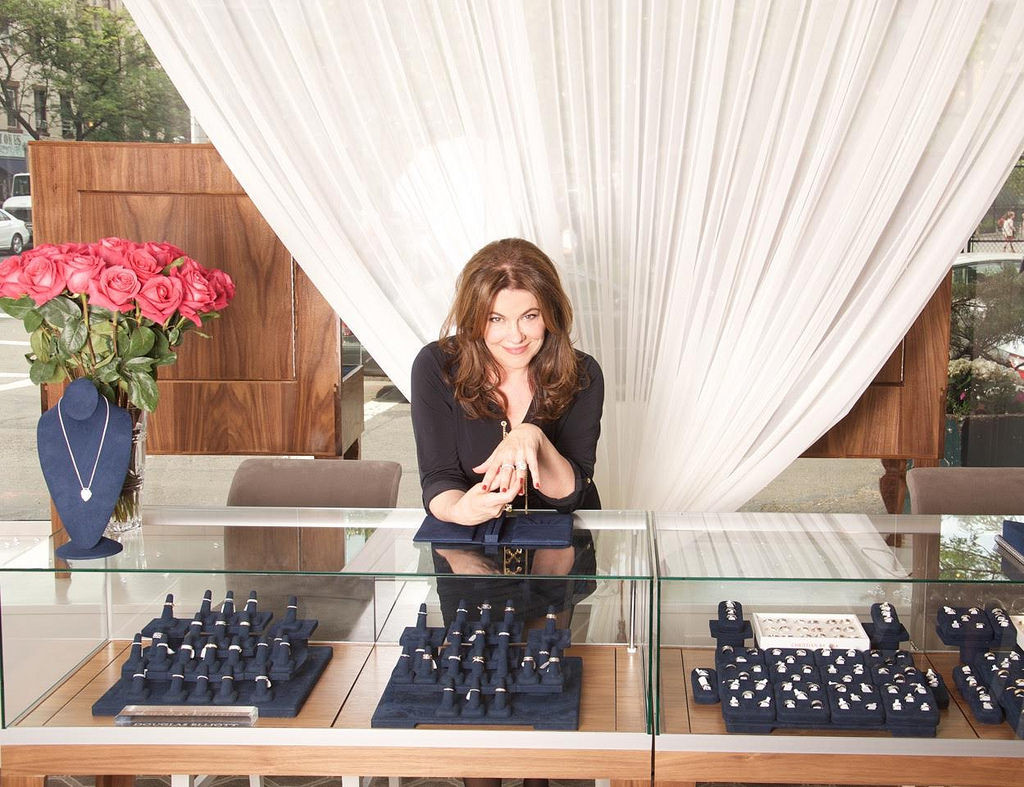 Hey New Yorkers, We've found your ideal spot for engagement ring shopping that measures up to everything you've been wanting. The sweet spot is called Marisa Perry and this atelier has just moved into the ideally romantic meatpacking district (I say this sitting from my office in Nashville, only to have visited NYC a handful of times, but the meatpacking district gave me all the feels). After ten years setting up shop in the heart of Soho, this move has provided the husband and wife team with a new location, new look and improved store layout, not to mention much more space. And yes, it is only one block east of Christian Louboutin! 😉 Their new Forevermark diamonds mini boutique is something really special, where Marisa Perry can provide customers with gorgeous, rare and ethically sourced diamonds that are certified and responsible.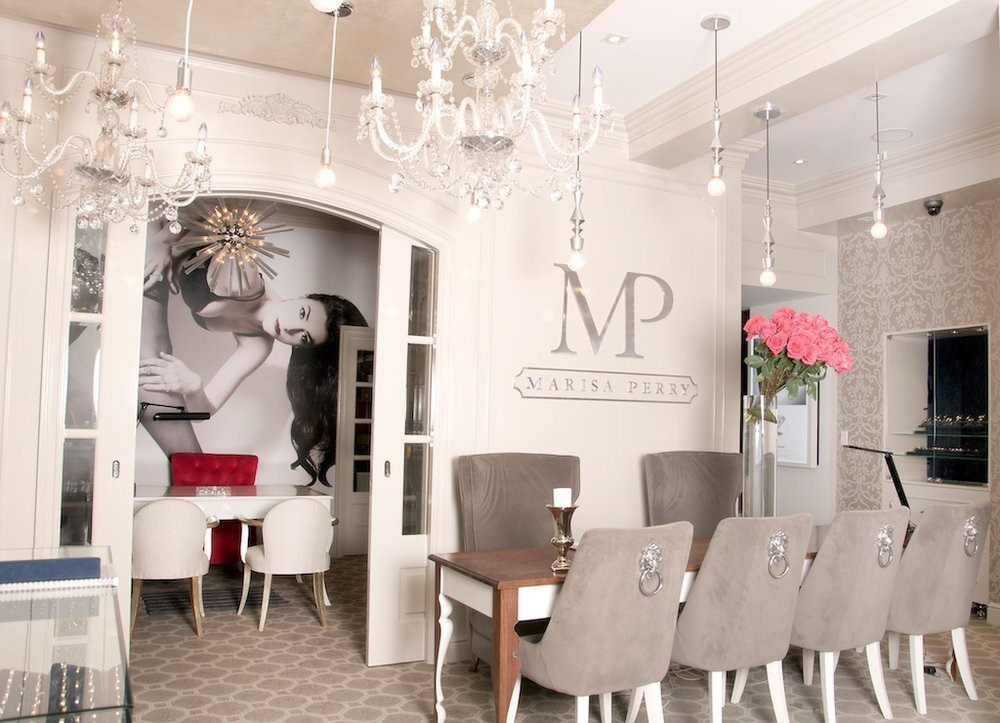 Custom engagement ring creation is one aspect Marisa Perry excels at and each and every client that has experienced this first-hand will be the first to tell you! Their hands-on approach and letting the customer get fully involved has proven to be both memorable and enjoyable. I've read so many testimonials from Marisa Perry and it becomes apparent that customer satisfaction is extremely high, along with their excellent customer service and friendly staff. Marisa says, "People come in wearing work out clothes, have a coffee or a drink, bring along their dogs, pop in, relax and look at settings and stones. We talk them through the process and are with them every step of the way. The store has a beautiful feeling and decor, but the staff is relaxed and casual, and we try to make everyone feel at home. No stuffy behind the counter sales people. Just us, working with customers, trying to help everyone make the right decisions for themselves!"
Enthusiasm is shown for the new location, but most importantly what is being sold at Marisa Perry–the jewels! The product remains top priority andproviding classics as well as cutting edge is something they strive for. Marisa's husband designs new settings on a daily basis, always creating something ahead of the game and continually listening to what people are wanting. Marisa adds, "We have the best metal workers and setters in the United States making our jewelry! Our main micro-pave setter has created and set the incredible collection for Harry Winston, as well as Leviev and other brands whose prices command the absolute best workmanship." I love how every piece is created in NYC, as their aim is to provide the best custom fine jewelry all within their own city.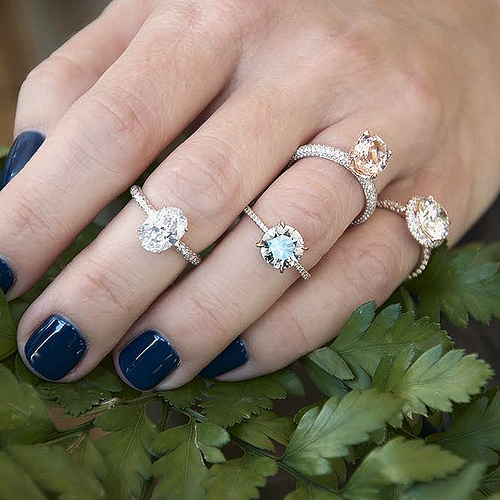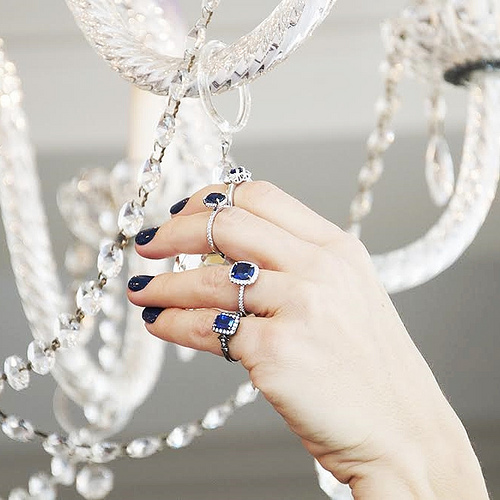 Have you been obsessing over thin micro-pave bands?! This is their specialty! The demand for a thin wedding band and a thin engagement setting is high, but finding what one is picturing in their head can be a challenge! Marisa Perry knows exactly what you're wanting! They also cater to other trends that seem to be in demand as well, like oval and emerald cut diamonds, rose gold, halo settings, large carat diamonds, and solitaire settings. I'm excited about their vintage and antique section, which I think is awesome that they have! Not too many stores have vintage, and it is refreshing to learn that it is one of Marisa's passions!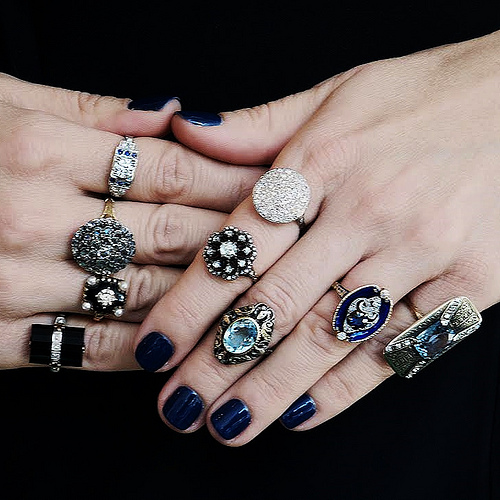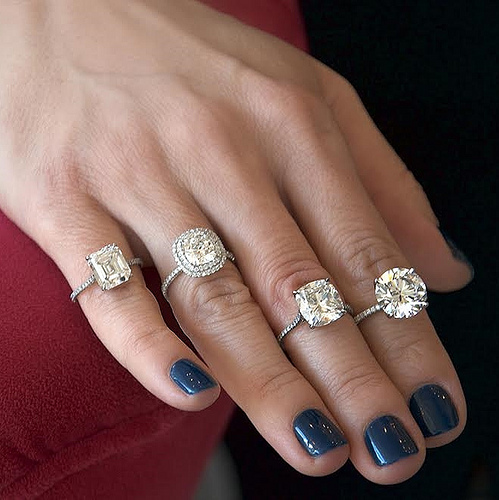 Be sure to stop by Marisa Perry if you're in the NYC meatpacking district! I can't wait to visit the next time I'm in town! (I'll be sure to give you all a full report, in the me
antime–enjoy these gorgeous shots provided by Marisa Perry)