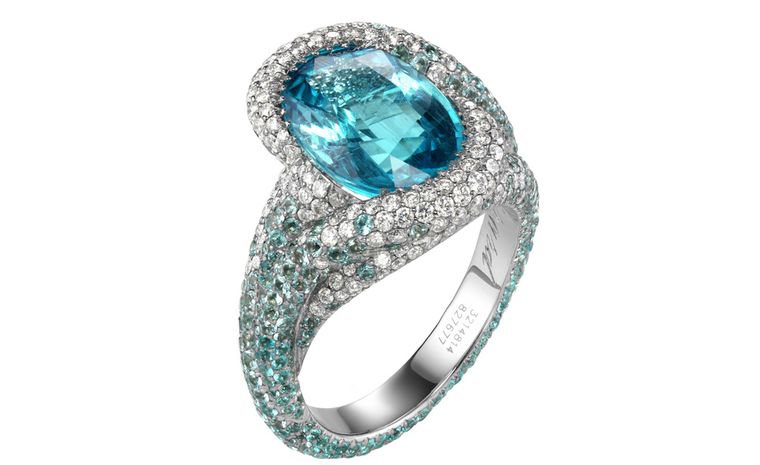 The traditional engagement ring stones are sapphires, rubies and emeralds with diamonds. But beware, emeralds can break so not ideal for everyday wear. And I should know, as that is exactly what happened to the first stones in my engagement ring.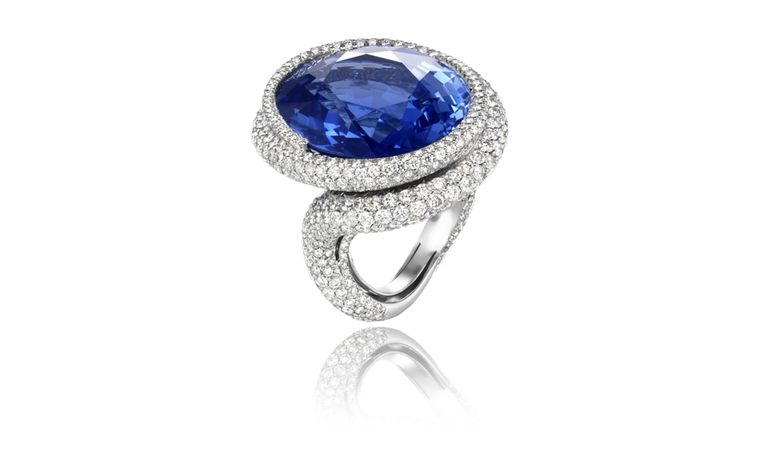 They have since been replaced with harder-wearing pretty pink sapphires. Beyond the trio of the classic colored engagement ring gems, there is a whole range of unusual options.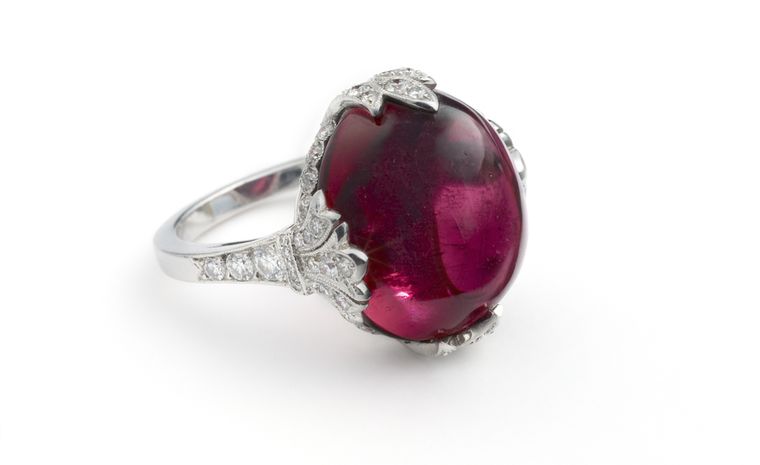 From rubellite, a type of red to pink tourmaline to electric blue Paraiba tourmalines from Brazil (as in the Chopard ring above) the choice is dazzling.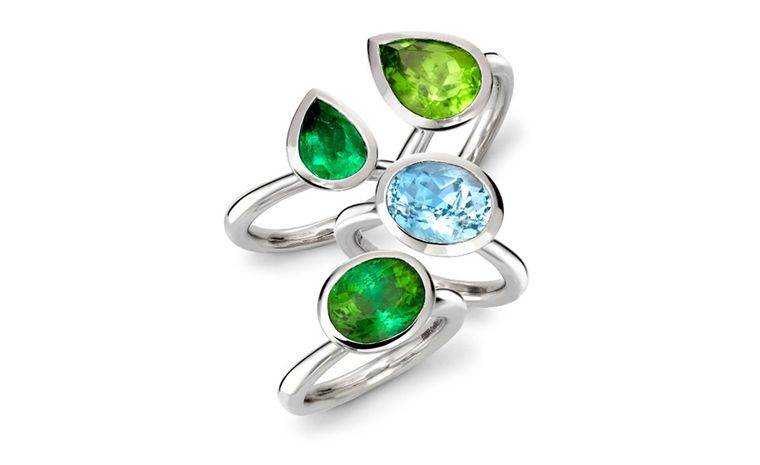 Or really think out of the box and go for zesty green tsavorites, a type of garnet from Kenya's Tsavo National Park or the lilac hued Tanzanite from, yes, you guessed it, Tanzania.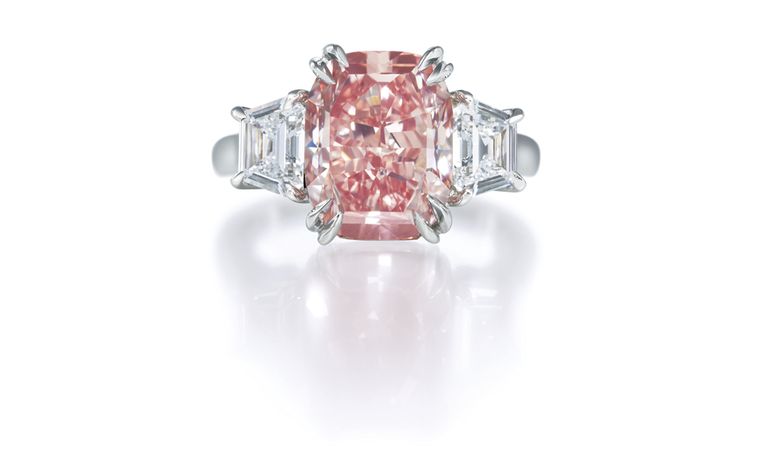 Colored diamonds are of course another option and yellow and pink are the most coveted. Colored diamonds are more rare than whites which is why they are the choice of those who can afford them and many a celebrity. Harry Winston's drop dead gorgeous pink diamond ring will the job very nicely but be prepared to forfeit the mortgage. Harry Fane's Obsidian Gallery, by appointment only, offers a range of gems bursting with subcontinental colors from the Gem Palace of Jaipur as well as glamorous Verdura creations that evoke American chic a la 'Mad Men.'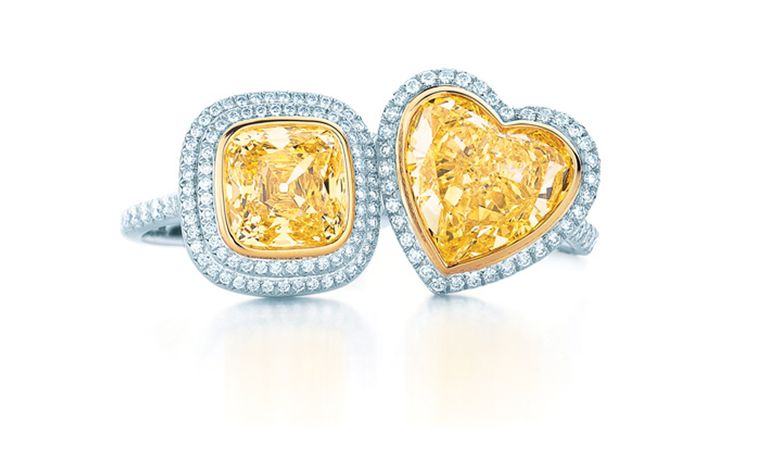 Tiffany & Co's yellow diamonds from Australia are as bright as a sunny morning. They also have the advantage of coming from a single mine and therefore their origin is traceable.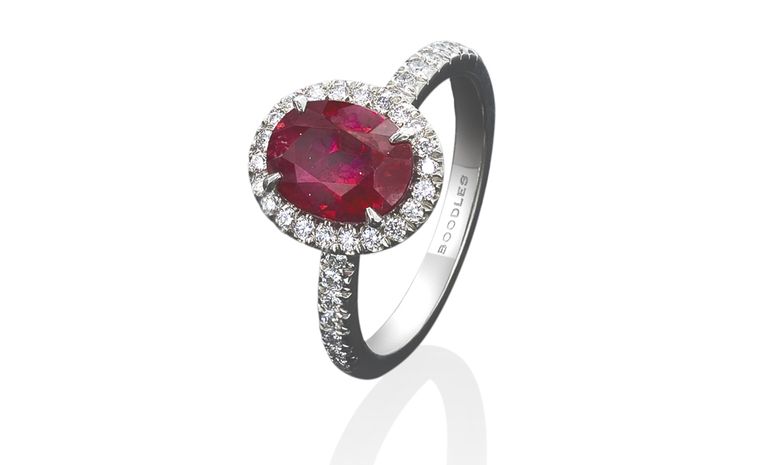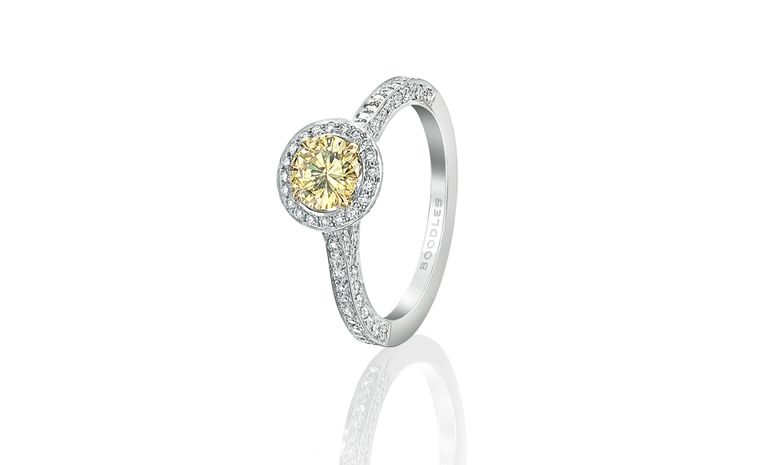 Boodles is a long-standing favorite for engagement rings and with a new boutique at the Savoy Hotel on the Strand in London can make shopping for an engagement ring a deluxe experience. Imagine calling up room service for another bottle of champagne as you peruse your diamond ring options.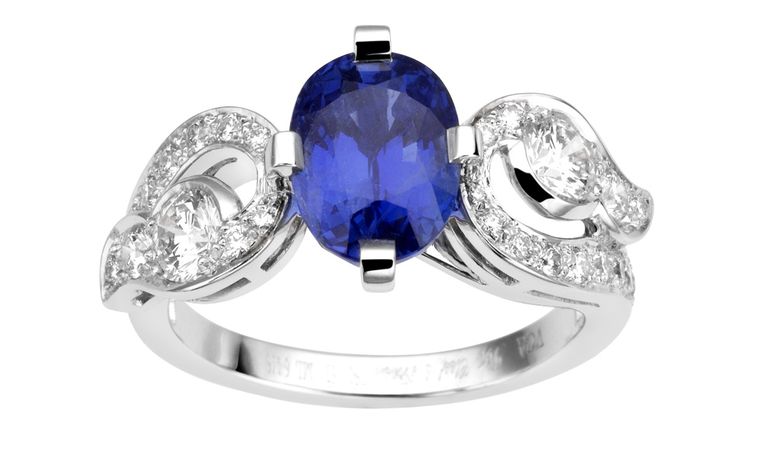 Drop into Van Cleef & Arpels for the most romantic rings and Louis Vuitton's collection of fine jewelry is growing with Lorenz Baumer's original designs.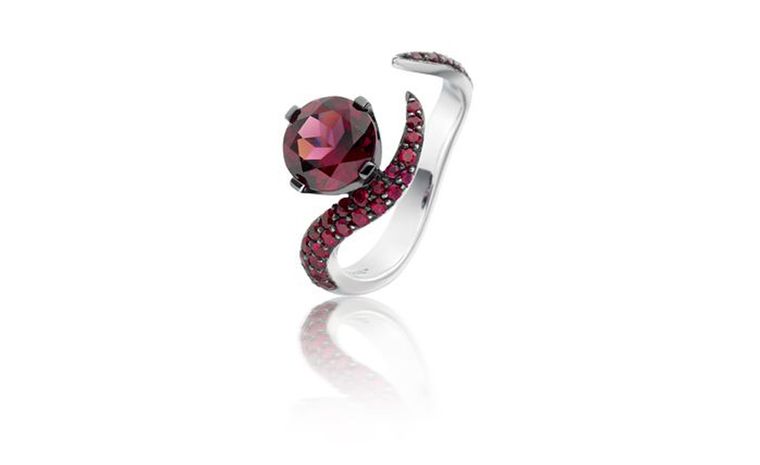 For a wide range of styles and colors, visit Astley Clarke, the on line jewelry boutique where browsing through styles and almost as important, prices, is just a click away.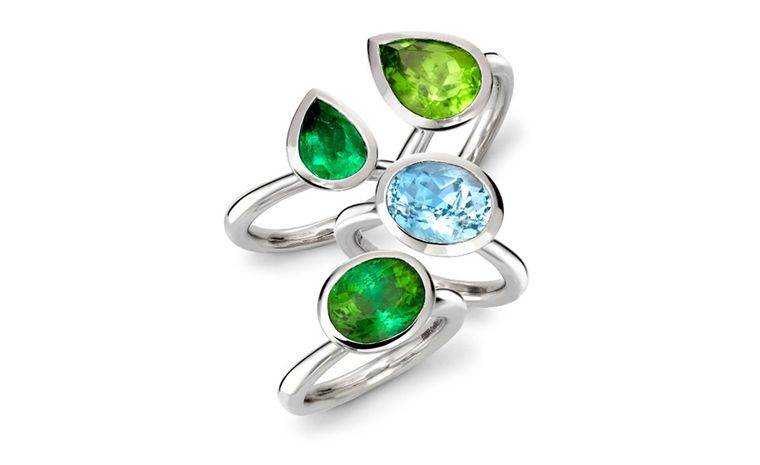 Wright & Teague offer the bright zesty hues of peridot, emerald and tsavorite. Just one thought to bear in mind when choosing a colored stone: you are going to live with this ring for a long time, so make sure you chose a color you can live with.