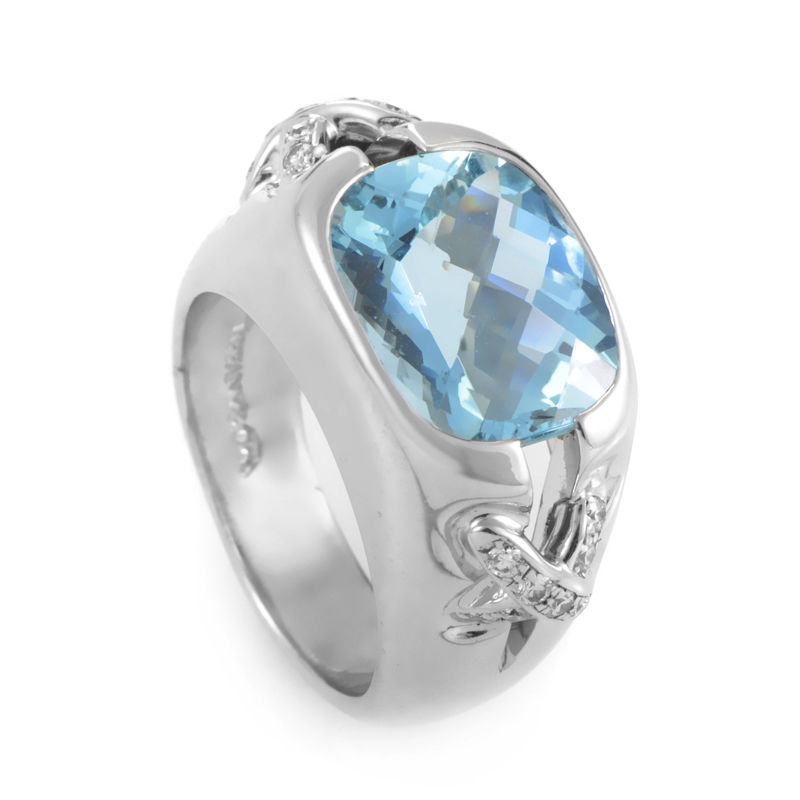 The splendid design of this ring from Tiffany & Co. transcends time with its cool beauty. The ring is made of platinum and is set with a faceted aquamarine stone. Lastly, two "X" motifs are featured on the shanks and are set with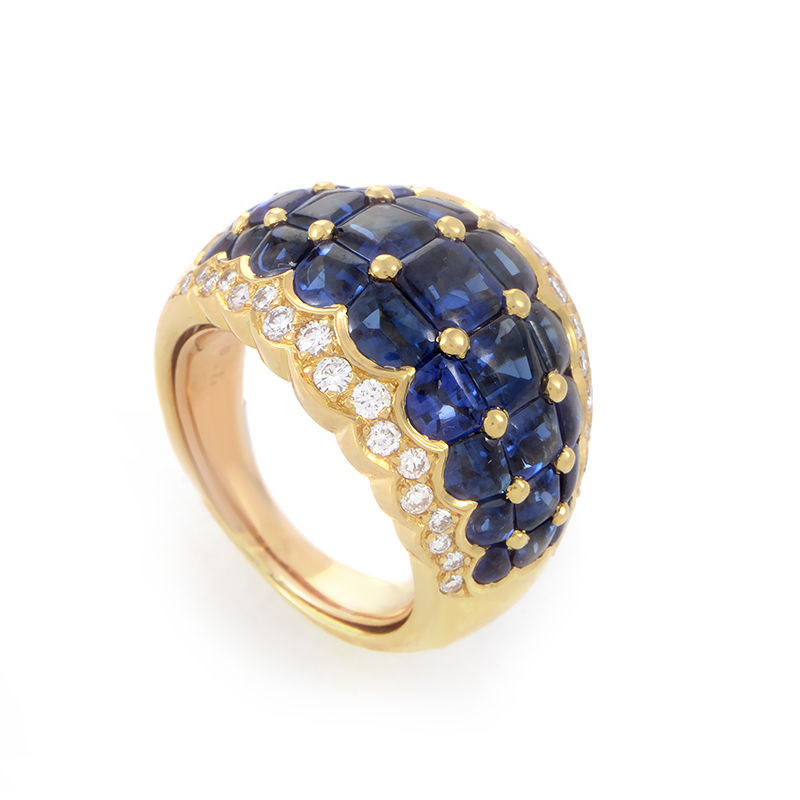 With the smooth 18K yellow gold body embellished with 0.75ct of subtle diamonds and amazing sapphire stones totaling 6.75 carats, the top of this majestic ring from Piaget is reminiscent of exoskeleton found on crocodile back.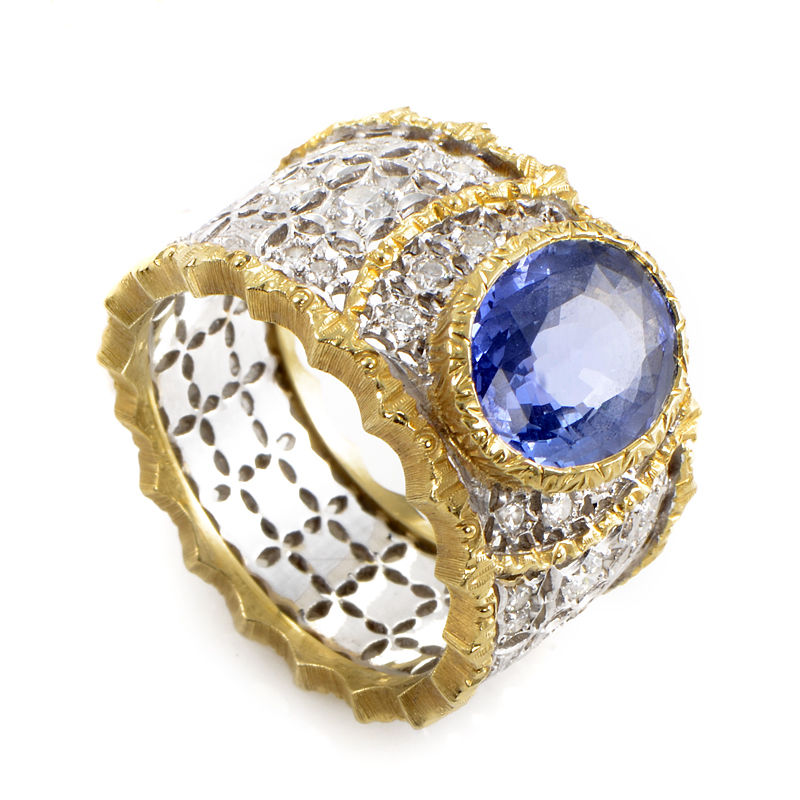 This fantastic band ring from Buccellati has an air of regality that is incomparable! The ring is made primarily of diamond-frosted white gold with yellow gold trimming. Lastly, the ring's main attraction is its ~3.50ct sapphire.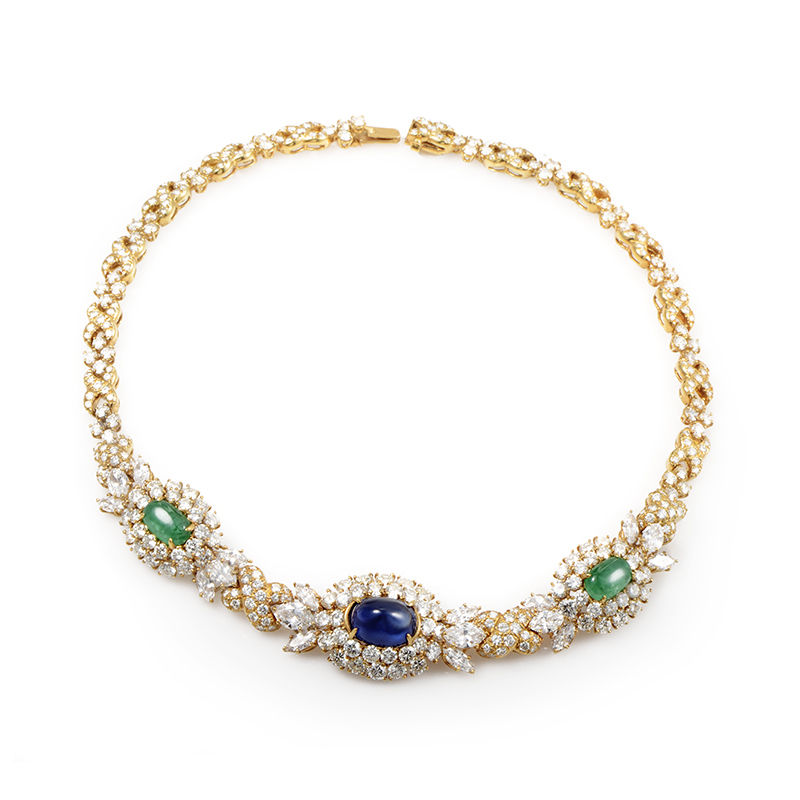 This necklace from legendary jewelers Harry Winston is magnificent and fit for a queen. It is made of 18K yellow gold and boasts an ~8.77ct sapphire cabochon. The sapphire is accented with ~4.76ct of emerald cabochons as well as ~29.35ct of diamonds.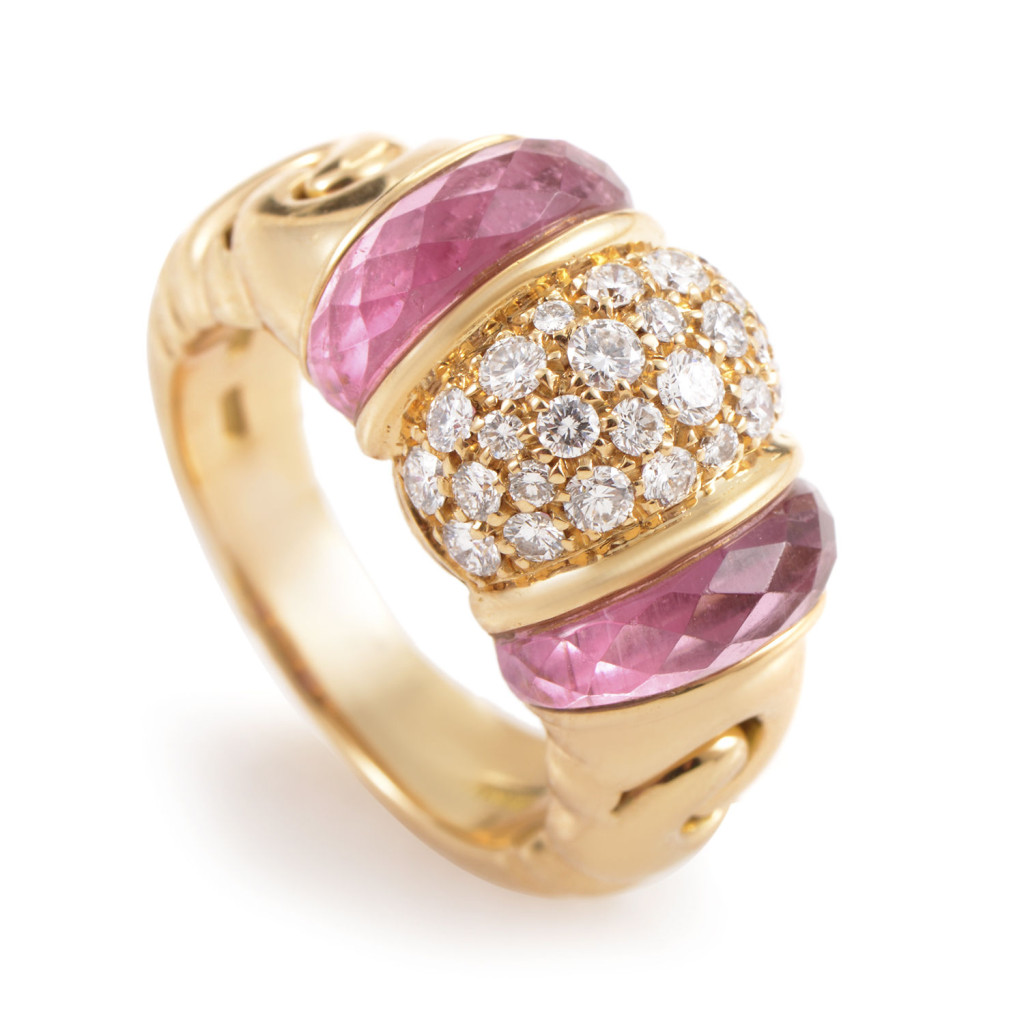 The allure of pink tourmaline combined with the dazzling elegance of a diamond pave makes this Bvlgari ring a wonderful fashion accessory to accent any kind of wear. To top it all off, it is made pf gleaming 18K yellow gold, giving it a very luxurious appearance.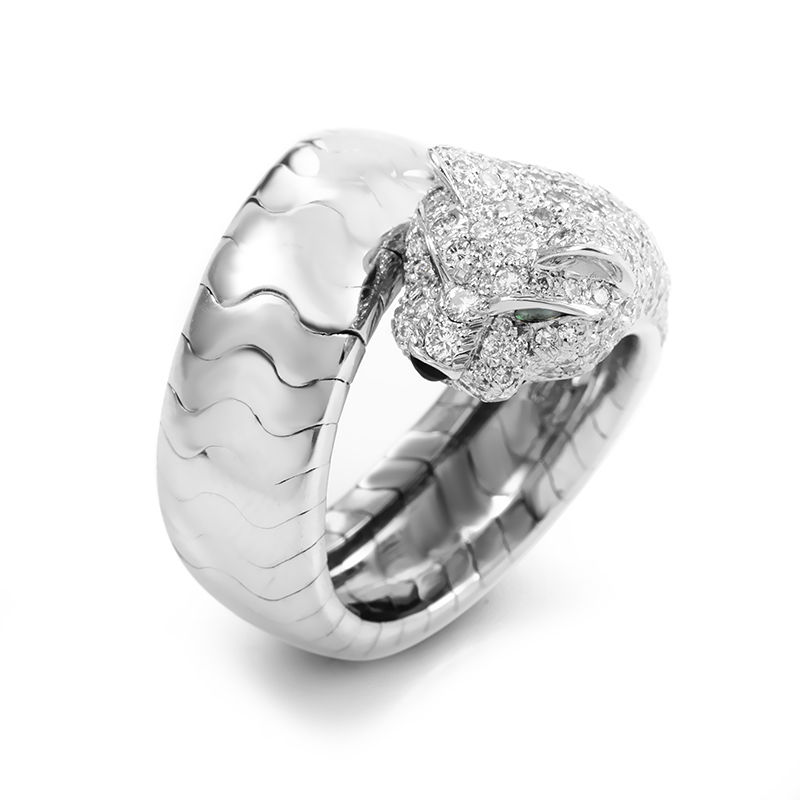 Cartier's Panthere collection is by far one of their most prominent and most beloved to date. This outstanding ring from the collection is made of 18K white gold and features a panther's head in the design. The panther is paved with white diamond and boasts two glittering green eyes made of emeralds and an onyx nose.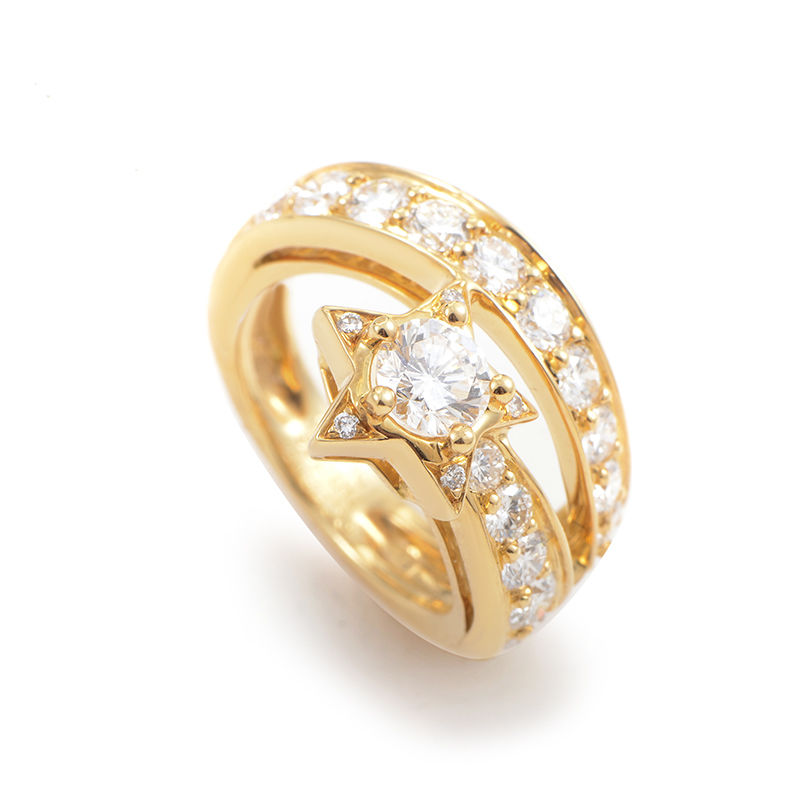 An exquisite, outstandingly extravagant design from Chanel's dazzling Comète collection made of prestigious 18K yellow gold, lavishly set with 1.75 carats of diamonds and a spectacular central diamond stone boasting VVS2 clarity.
Luxury Bazaar is a place where nothing is ordinary™. Luxury Bazaar is the ultimate online portal for luxurious high-end watches, jewelry and accessories with a specialization in high-end timepieces. Luxury Bazaar has some of the finest brands on the market and their ability to deliver the most excellent and rare pieces with competitive pricing.
Luxury Bazaar believes that what they are doing is extraordinary. Luxury Bazaar feels that listing high-end pieces is easy enough, but to sell these products is another story altogether. Since their founding, Luxury Bazaar has been building trust with new and existing customers by ensuring their transactions with them go through smoothly, discreetly and completely to the customer's satisfaction.
As members of the prestigious International Watch & Jewelry Guild, Luxury Bazaar has access to an enormous pool of dealers who buy timepieces from around the world. These dealers help Luxury Bazaar to bring you pieces which demonstrate some of the best watchmaking on the market as well as some of the world of haute horlogerie's most notable names.
Luxury Bazaar is often able to source the impossible, so please inquire, and Luxury Bazaar will do their best to find the timepiece you desire, or provide you with a comparable current model as a second choice.
Luxury Bazaar highly suggest to their customers that prior to making a purchase of such a high caliber they do their research, and make sure all of their questions are fully answered.