"This life is what you make it. No matter what, you're going to mess up sometimes, it's a universal truth. But the good part is you get to decide how you're going to mess it up. Girls will be your friends – they'll act like it anyway. But just remember, some come, some go. The ones that stay with you through everything – they're your true best friends. Don't let go of them. Also remember, sisters make the best friends in the world. As for lovers, well, they'll come and go too. And baby, I hate to say it, most of them – actually pretty much all of them are going to break your heart, but you can't give up because if you give up, you'll never find your soulmate. You'll never find that half who makes you whole and that goes for everything. Just because you fail once, doesn't mean you're gonna fail at everything. Keep trying, hold on, and always, always, always believe in yourself, because if you don't, then who will, sweetie? So keep your head high, keep your chin up, and most importantly, keep smiling, because life's a beautiful thing and there's so much to smile about."

An Exquisite Antique Baroque Emerald Drops Necklace, late 19th century.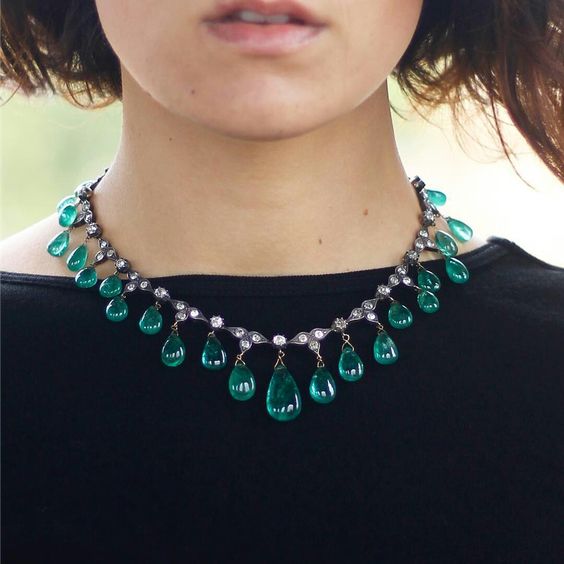 The House of Rose's La Reina necklace is part of a suite that also includes a pair of earrings. Combined they feature 23 unique baroque emeralds as well as White South Sea pearls and pear shaped, rose cut, round brilliant cut and baguette diamonds studded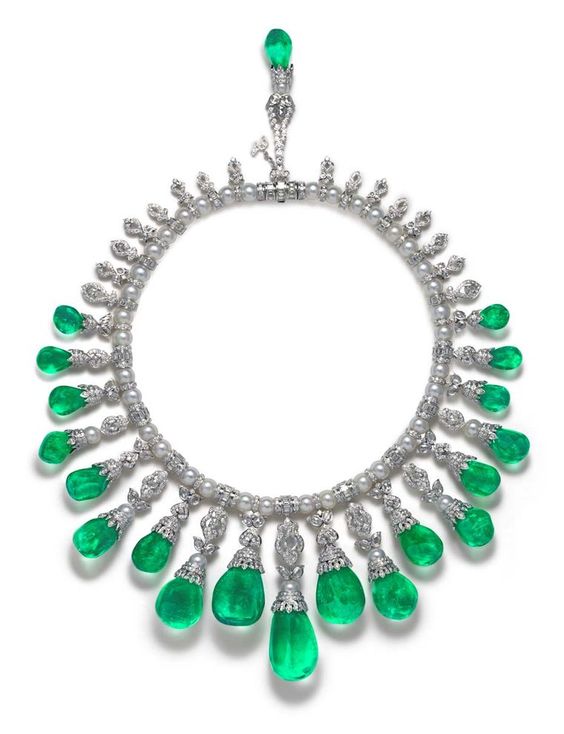 Gorgeous Emerald Necklace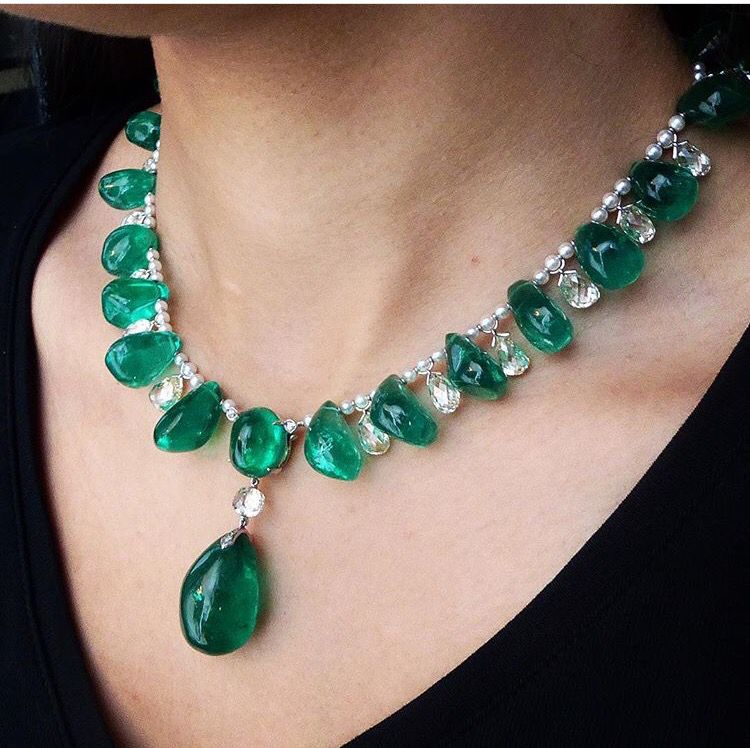 Baroque Emerald and Diamond Necklace by Graff Diamonds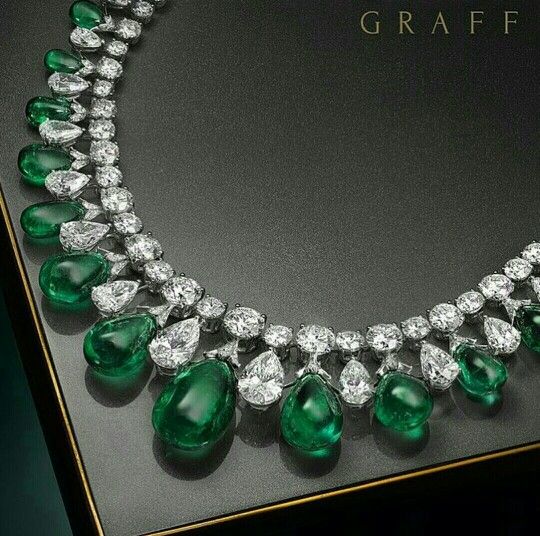 Brooke Astor's Bulgari emerald and diamond necklace, circa 1959. Centering a flexible composition of 13 emerald drops weighing 71.00 carats, enhanced with 14 cabochon emeralds weighing 41.00 carats accented by 14 marquise-shaped diamonds weighing 8.50 carats, and set throughout with numerous round diamonds weighing 50.00 carats, length 14½ inches, unsigned, French workshop and assay marks; with signed and fitted box.