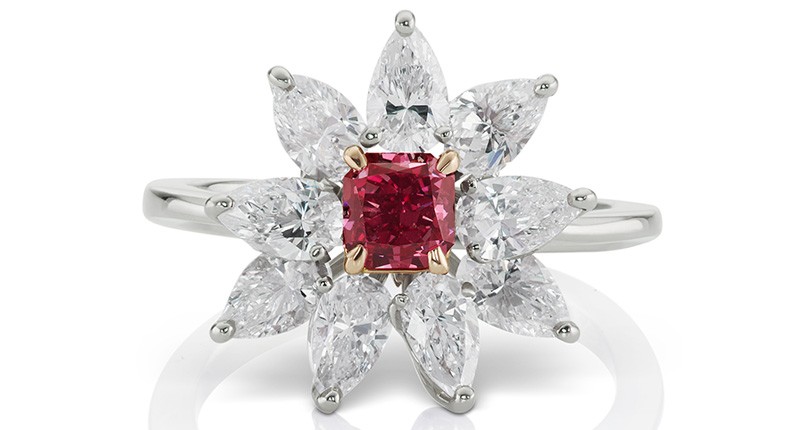 A gorgeous diamond ring with a 0.48-carat fancy purplish-red radiant-cut diamond surrounded by nine pear-shaped white diamonds (2.70 carats total) set in 18-karat white and pink gold.
Only exceptional diamonds make it into the JFINE Collection.
JFINE is a boutique diamond company specializing in the most rare and exotic natural color diamonds that exist. Their name is built upon our unprecedented access to these gems and our commitment to provide their clients with a memorable experience.