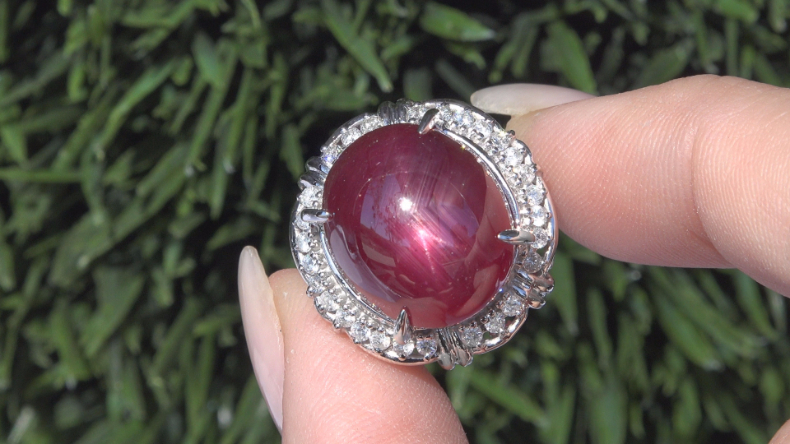 Gorgeous Certified GIGANTIC 27.90 carat natural treated star ruby and diamond cocktail ring. This gorgeous red beauty offers translucent clarity and a faint star asterism. The ring also features a charming halo of .55 carats of SI1-I1 clarity near colorless G-H color diamonds that are elegantly set in solid 14k white gold.
Click Here For Purchasing Details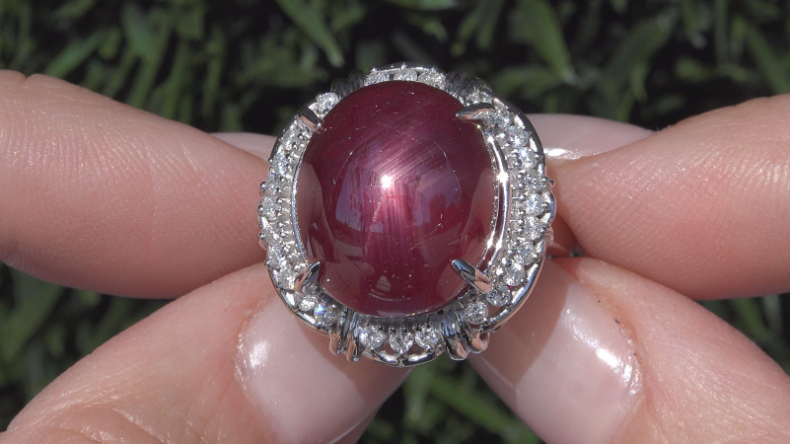 CERTIFIED 27.90 Carat Engagement – Anniversary – Cocktail Estate Ring featuring a Translucent Clarity Natural Heat Treated & Glass Filled Star Ruby set into SOLID 14k White Gold and accented with sparkling diamonds. The "Jaw Dropping" Star Ruby measures 16.82 x 14.48 x 9.90 mm with the highly sought after EXOTIC Red Color Displaying an Asterism and an Oval Cabochon Cut weighing a COLOSSAL 27.35 Carats (Exact Carat Weight). There is also a total of 28 natural untreated accent diamonds (round brilliant) totaling an additional 0.55 carats set with the Star Ruby in a classic style. These diamonds are graded at "SI1-I1" Clarity with NEAR COLORLESS "G-H" Color so you can be assured of the quality, very good brilliance, flash, sparkle & fire. The ring measures 22.10 mm x 21.60 mm at the head and sits up 15.35 mm off the finger.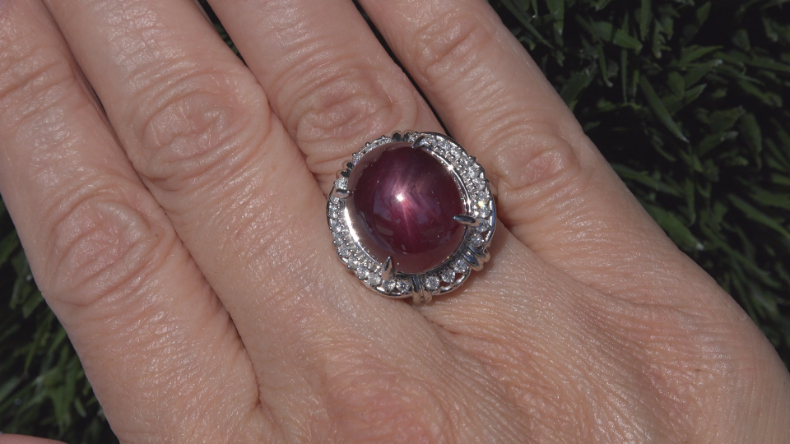 All of the beautiful gemstones are 100% genuine totaling a very substantial 27.90 carats and the ring is a U.S. sizable 6.25. The total ring weighs a HEAVY strong & sturdy 14.50 grams and is constructed of solid 14k White Gold with QUALITY natural gems.