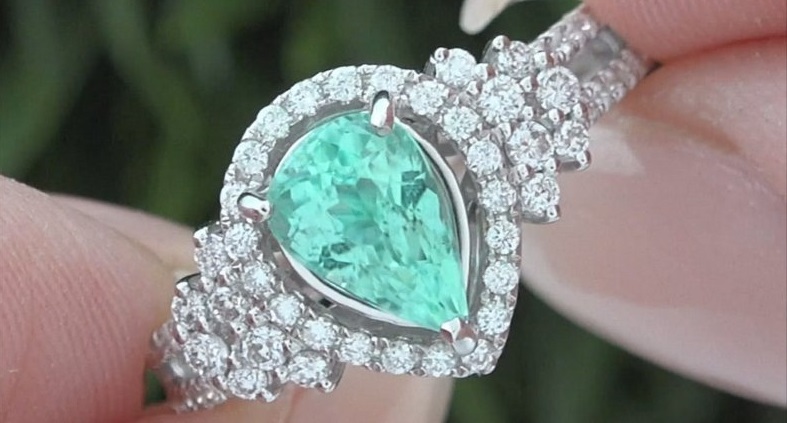 This absolutely stunning GIA Certified 2.24 Carat Natural Paraiba Tourmaline is a once in a lifetime collector's opportunity. Boasting an impressive 1.75 carat (exact carat weight) Near Flawless VVS clarity specimen, this gorgeous solid 14k white gold estate beauty has everything an investment grade ring could offer featuring a spectacular cluster of 59 round brilliant VS2-SI2 clarity fine quality G-H near colorless diamonds. The one of a kind "uncompromising" collectors ring has it all including a classic design. One of the most beautiful and rarest of all precious gemstones.
Click Here For Purchasing Details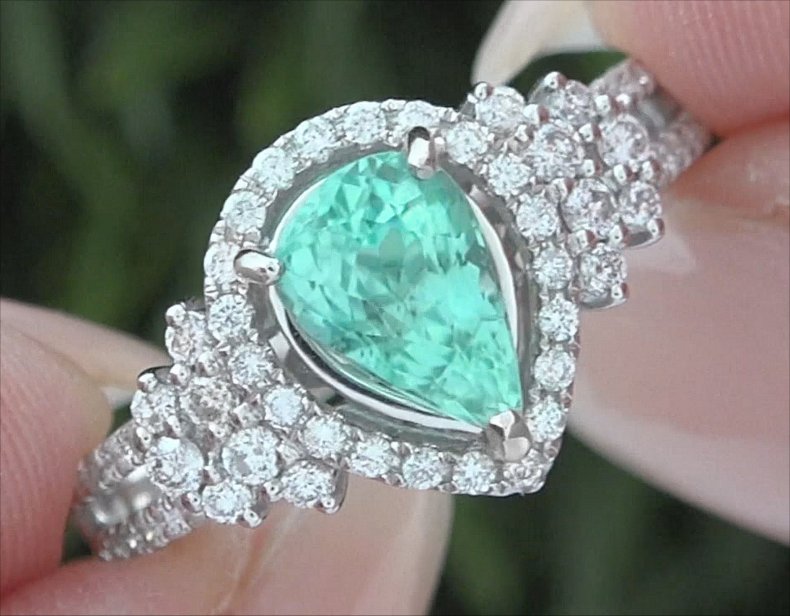 For more details, please continue reading and see both gemological reports PLUS the high resolution photos below.