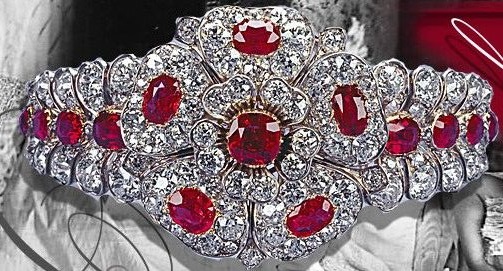 Queen Mary's Ruby Diamond Bracelet-Brooch. A wedding gift when she married the Duke of York in 1893. It is a ruby and diamond bracelet incorporating a detachable centerpiece in the shape of a rose. Queen mary presented this bracelet to Elizabeth II as a wedding gift in 1947.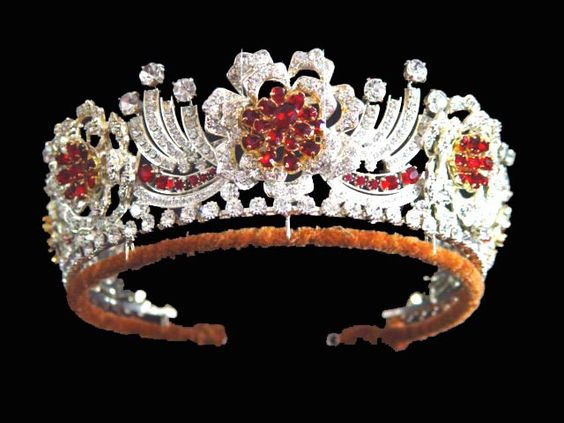 The Burmese Ruby Tiara: QE II ordered the tiara in 1973 from Garrard & Co. The tiara is in the form of a wreath of red roses. The center of each flower is made up of rubies and gold; diamonds and silver form the petals. The rubies and diamonds in this tiara came from the Queen's private collection. She received the 95 rubies as a wedding present in 1947 from the Burmese people.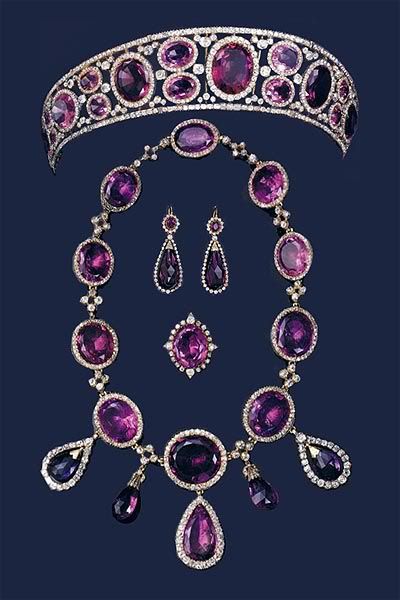 Amethyst parure, formerly the property of Queen Mary.