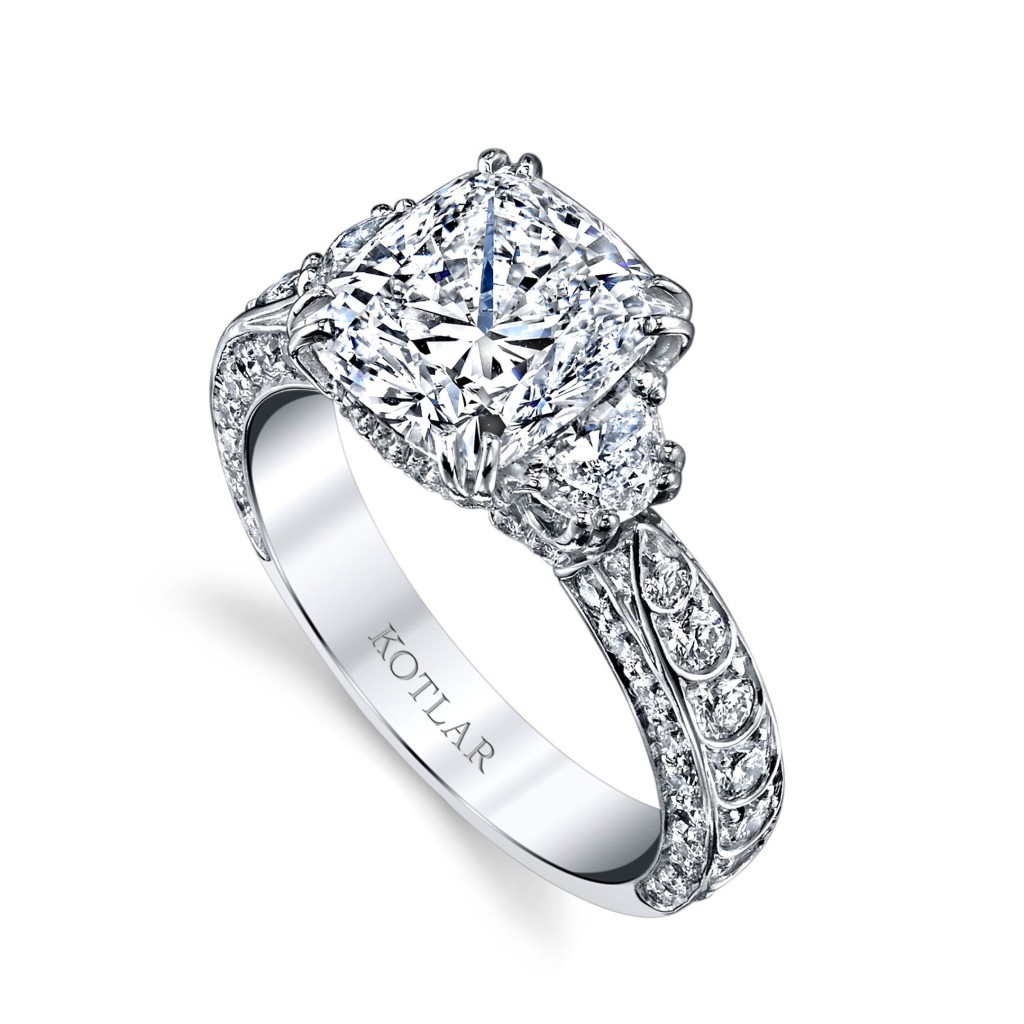 For that unforgettable moment in life, celebrate it with this sensational Harry Kotlar three-stone diamond ring set in platinum. Gracing majestically at its center, is the 3.51 carat cushion cut diamond in between two smaller accent stones that sparkle sophistication as well. Embellished by diamonds arrayed in an artisan pave scallop pattern.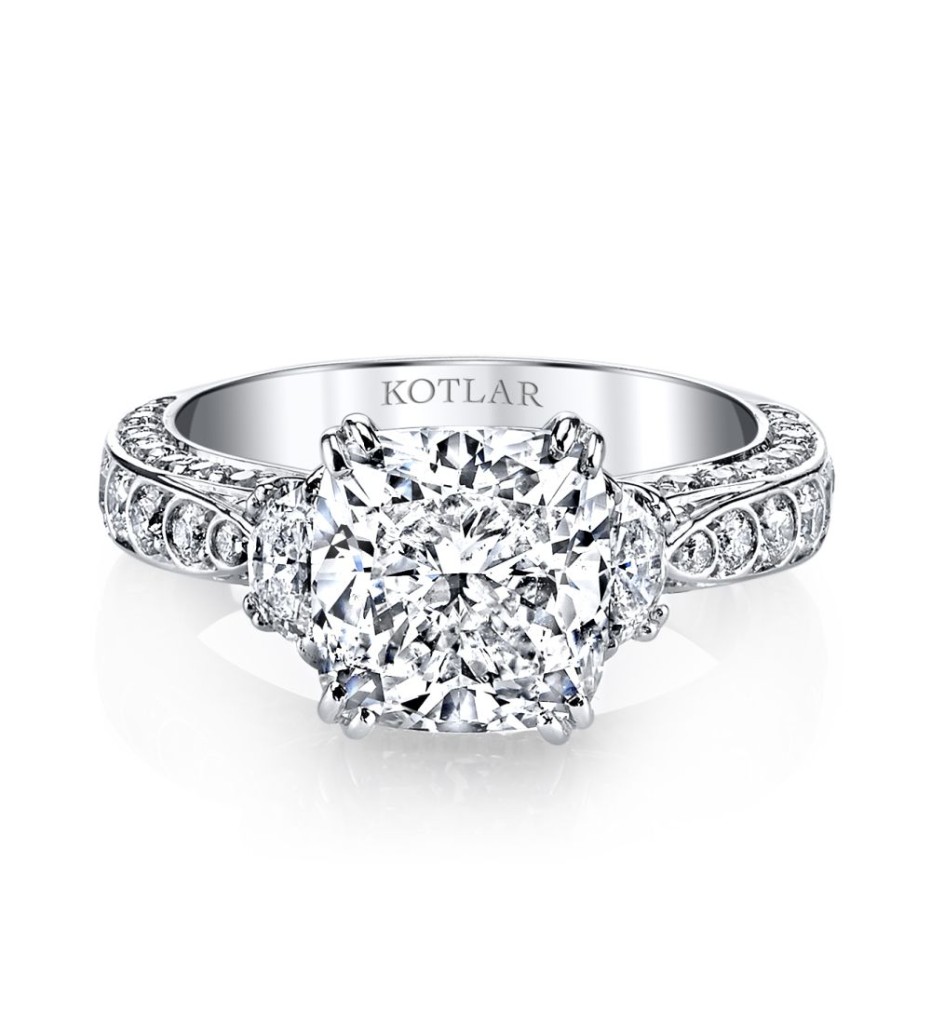 David Wiener of Harry Kotlar created the Kotlar cushion cut to maximize a diamond's refraction and light, making it, as he says, "the world's most brilliant cushion-cut diamond". Here, a 3.51ct beauty is flanked by two half-moon diamonds in an engagement ring with guaranteed impact. Further sparkle is added by a shank of diamonds in a scallop Artisan Pavé pattern.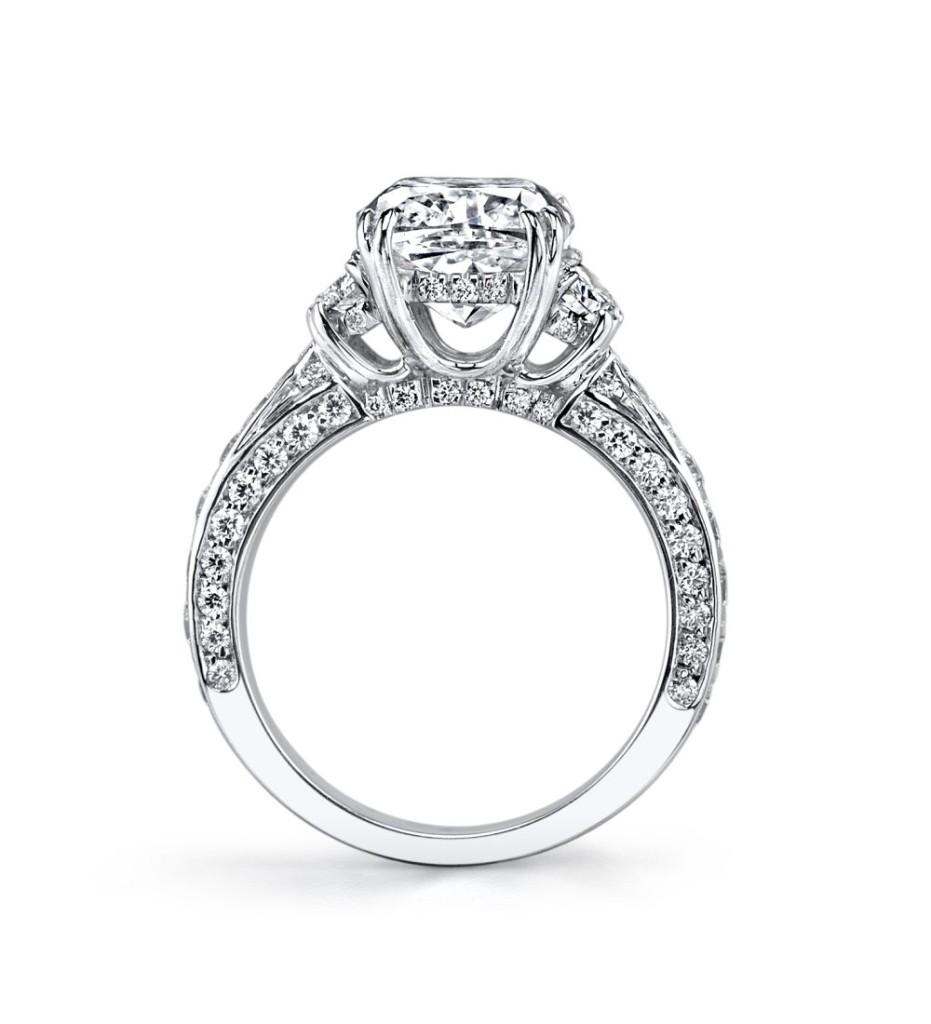 The Kotlar legacy is one of passion, ambition and professionalism. After moving to America from Poland in 1947, Harry Kotlar started selling small diamonds, sent to him by his brother in law in Israel. As Harry's reputation flourished so did demand, and within a decade he was creating exquisite, sought after pieces using high value diamonds. Today, this legacy is kept alive by David Wiener, who joined the family business in 1987. David's visionary approach to jewelry design, combined with the company's unrivaled master craftsmen, has made Harry Kotlar jewelry among the most coveted in the world.
LOOKING FOR HARRY KOTLAR JEWERLY