Award-winning designer Judith Ripka inspires those who appreciate style, design and uncompromising quality.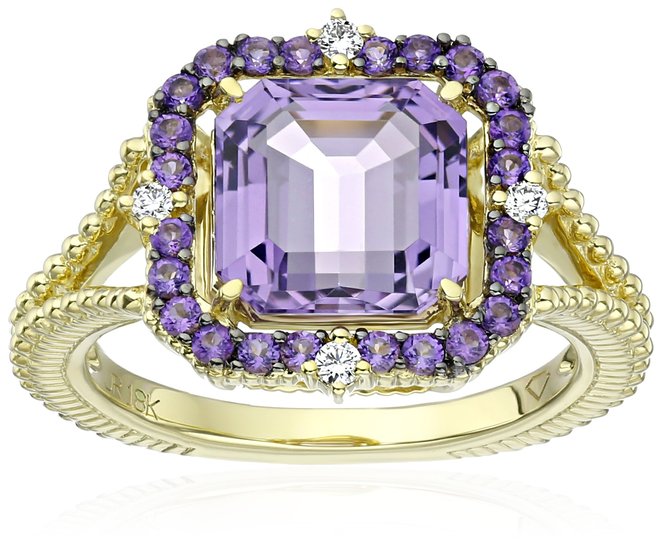 Taught to see the beauty in all the little things around us by her mother, each piece of jewelry Judith designs is an expression of the beauty in the world as shared through the eyes of her mother.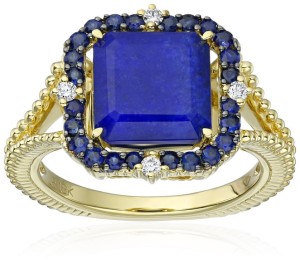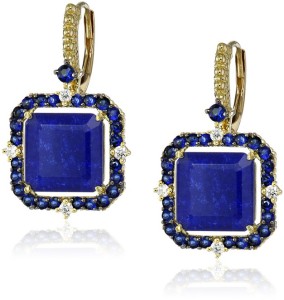 Taking a cue from her busy life of wife, mother and grandmother, Judith creates versatile, classic jewelry with a special modern twist. Women of all generations are repeatedly captivated by Judith Ripka's elaborate flair for detail. Judith's strong connection with her clients is as impressive as her jewelry; often working side-by-side with clients, Judith finds joy in sharing her unique interpretation of color, gemstones, metals and overall design.
To create jewelry of understated elegance for women of impeccable taste worldwide that is appropriate for all the roles that a woman plays in her life. Founded on Judith's desire to share her passion for fine jewelry, The Judith Ripka Companies, Inc. prides itself on using only the finest diamonds, colored precious gemstones, pearls and unique one-of-a-kind stones, sourced throughout the world by Judith herself.
To continue to design and craft jewelry of the utmost quality, Judith Ripka is committed to nurturing relationships with our European artisans, who have been exclusively dedicated to the manufacturing needs of The Judith Ripka Companies, Inc. for over 15 years. Looking forward to domestic and international growth, Judith Ripka reflects on the passion and pride, which has enabled the company to transcend its humble beginnings. With these beliefs, The Judith Ripka Companies, Inc. lays the foundation to envision new goals, meet potential challenges and realize the rewards in future global expansion.
Whether passion for her jewelry or passion for her family, Judith Ripka's verve for life sparkles with unmatched brilliance. Always carving out time to partake in charity endeavors and support the arts, Judith, her husband, Ronald J. Berk, and her two sons, David and Brian Ripka, are committed to making a difference.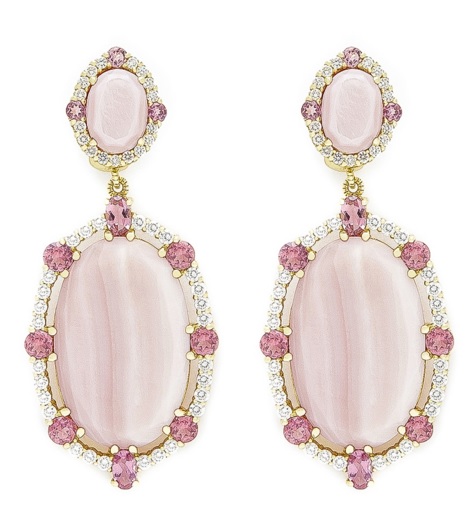 Recognizing Judith's strengths, the Woman's Council for the North Shore Community Hospital selected her to design their charity pin, fusing Judith Ripka's jewelry design expertise with her desire to "give back" to her community. Raising awareness for women's health became the firs of many medical causes for Judith to affiliate herself with.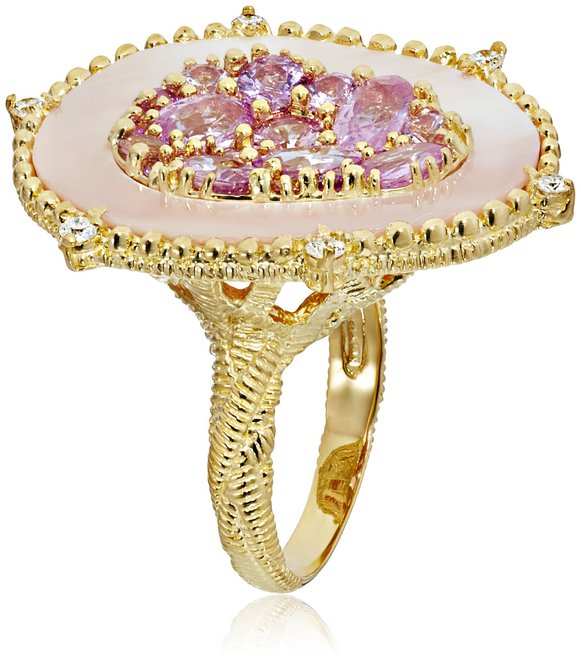 Playing an active role in the Crohn's and Colitis Foundation of America, Ronald McDonald House, Juvenile Diabetes and The Children's Medical Fund, Judith gravitates towards assisting youth with acute medical needs. Nationally recognized for her extraordinary dedication, Judith was invited to Washington by the then incumbent First Lady for a Women's Leadership Council forum focusing on children's healthcare, as well as invited to join the Steering Committee for the Rita Hayworth Gala in support of the Alzheimer's Association. Judith is an active member on the Board of Directors at the Einstein Medical Center.
Commissioned by the United States Holocaust Museum, the Mother's Voices AIDS organization and the Long Island Philharmonic to design commemorative pieces of jewelry; Judith Ripka is devoted to inspiring others through her craft.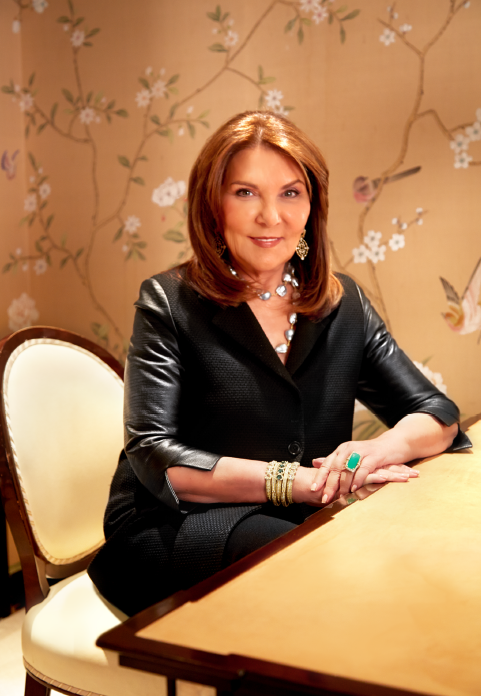 With bold intensity and radiant color in both 18k Gold and Sterling Silver, Judith Ripka's consistent design philosophy over the brand's 37-year history has made it a favorite among fashion trendsetters and style-savvy women around the world.  The brand has become known for an immediately identifiable design DNA rooted in a timelessness and tradition which will appear forever modern.  Known as the Queen of Hearts, Judith Ripka incorporates a matte finish, texturing, vibrant color, and, of course, hearts into almost every design.  The attention to craftsmanship and materialization are evident in the intricate detailing and use of the highest quality stones and metals. Most recognized for her distinctive celadon gold alloy, 18k gold matte finish, and custom faceting of colored gemstones and diamonds.  
Judith strikes a unique balance of uptown sophistication and downtown chic. "It's about striking the balance between the elegance of a classic woman with the fashion sense of today's modern woman," states Judith Ripka.  Available in fine jewelry stores around the world, Judith Ripka Ltd. was ranked as one of the top five fine jewelry brands in the US by Women's Wear Daily in 2013, and is perceived as one of the most desirable and trusted luxury jewelry brands in the world.
Among her many milestones, Judith Ripka was chosen as one of "The Leading Women Entrepreneurs of the World" and received the DeBeer's Award for Outstanding Jewelry Design.