If you haven't yet selected your engagement ring, you'll be very excited to learn the top four trends in engagement ring designs for next year. Here are the top four emerging engagement ring trends for 2016, according to Josh Holland from online jeweler Blue Nile:
"Fancy Cut" Center Diamonds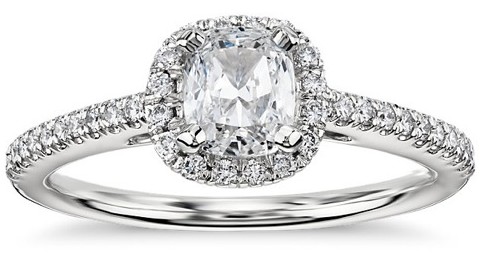 "Engagement rings with 'Fancy Cut' center diamonds, such as emerald, cushion, and princess cuts are trending across all engagement ring styles, including solitaires, halos, and vintage settings," says Holland. Cushion cut diamonds in particular will be extremely popular, offering a unique and timeless alternative to a classic round diamond, while still maintaining its brilliance. There's something very Downton Abbey, very regal, about a 'fancy cut' diamond, which is why this style of ring is a trend-setter for 2016 and beyond.
Eternity Bands as Engagement Rings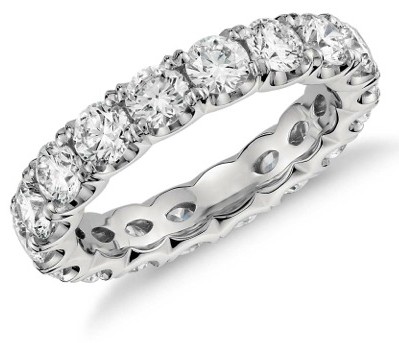 You can never have enough diamonds, and this trend in engagement ring styles for 2016 introduces the eternity band, not just as a wedding band but as the engagement ring style. With diamonds encircling this engagement ring, the sparkle completes that all-important symbol of 'forever." Holland calls this a "subtle stunning" look, since diamonds don't have to be enormous to make a statement in an eternity band. And pairing an eternity engagement ring with an eternity band wedding ring creates a pretty duo of rings to grace your hand.
Petite Engagement Ring Settings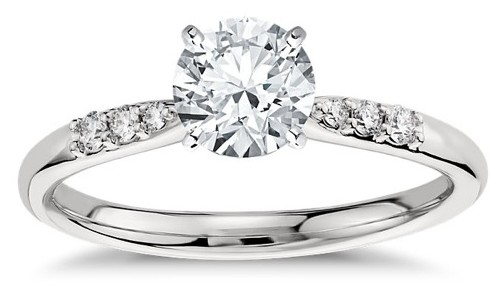 Think delicate settings, with solitaires and petite diamond accents. Not only do these bands highlight a center diamond, they can be perfect for you if you have a small hand, or if you don't want a big, flashy rock and equally large-stone setting. These stunners are also among the less expensive of the trendy engagement ring styles for next year.
Yellow and Rose Gold Engagement Rings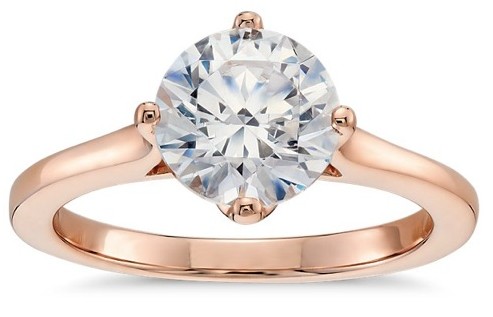 "Yellow gold is back!" says Holland. "Many brides are looking for the traditional style of a yellow gold engagement ring to complement the overall jewelry trend towards yellow gold." Also growing out of the fashion trend is rose gold, a pinkish, red-yellow hue of gold that accentuates a brilliant diamond and that some brides choose because the rose gold tone complements their skin tone better than yellow gold or even platinum.