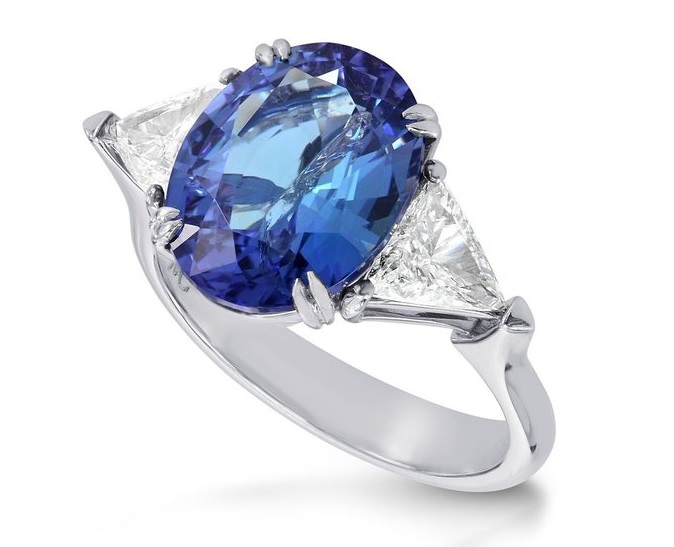 5.68Cts Blue Tanzanite Diamond Engagement 3 Stone Ring Set in 18K White Gold
A spectacular 4.92 Ct oval Tanzanite and triangle diamond ring set in 18K white gold. This fabulous gem is beautifully contrasted with two collection color Triangular diamonds 0.76Ct TW, creating an overall wonderful display on the finger.
2.3Cts Diamond Engagement Ring Set in 18K White Yellow Gold
2.30Ct TW Ruby radiant cut and trapezoid diamond ring mounted in 18K white and yellow gold. This beautiful ruby weighs 1.80Ct with a blood red, all natural, unheated color. This magnificent stone is effectively contrasted with collection color white trapezoids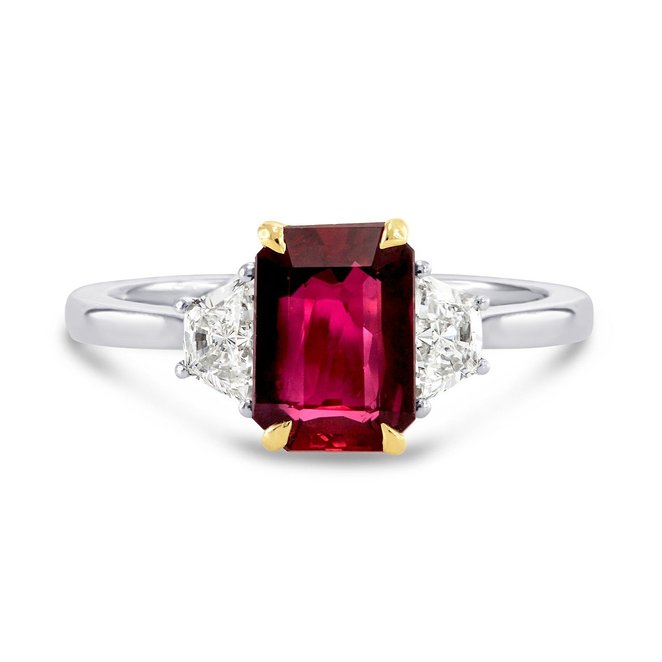 1.69Cts Yellow Diamond Engagement Halo Ring Set in 18K White Yellow Gold GIA
A marvelous 1.69Ct TW fancy intense yellow cushion diamond halo ring mounted in 18K white and yellow gold. The center diamond is certified by GIA as a 1.20Ct fancy intense yellow cushion diamond and is set with 18K yellow gold micro prongs. The surrounding diamonds are collection white F+/VS1-2 round brilliants weighing 0.49Ct TW.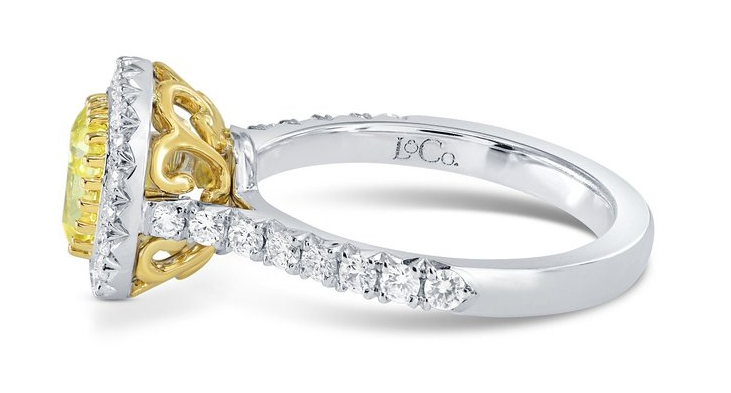 Leibish & Co reviews from its customers are 5 out of 5 star experiences.  View Reviews Here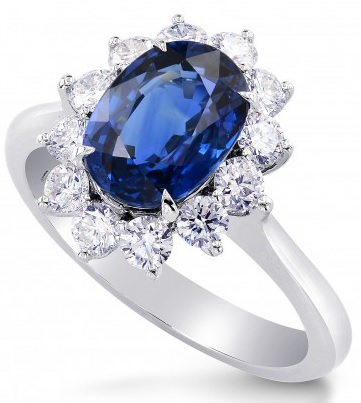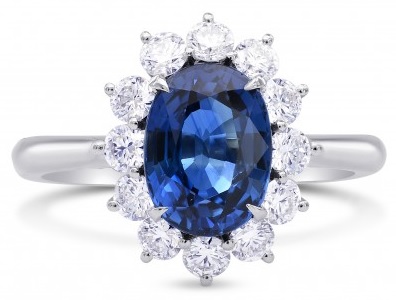 I was in the market for a colored diamond and visited a number of different web sites. I was somewhat skeptical of making a major purchase without seeing the gem stone in person. After reading some of the reviews of previous customers I felt more comfortable and actually reviewed the diamonds Leibish had to offer an narrowed it down to 4 different stones. I needed additional help at this point and called to talk to an expert. Sandy did an outstanding job of walking me through the pluses and minuses of each stone and based on that I narrowed it down to one. He also took the time to explain how the purchase process would work. There was no pressure to purchase, just an open conversation. after a few days of thinking it over I decided to go ahead with the purchase. Sandy walked me through the process and tracked the shipping detail until the diamond was delivered to my door. The entire process took less than a week!!
I would recommend Leibish & Co to anyone and will use them again in the future when in the market for another diamond.
Leibish & Co. is an internationally recognized specialist and online dealer of natural fancy colored diamonds and colored diamond jewelry. The close-knit family business of father, daughter, and four sons began in 1979 and today is a leading supplier to renowned jewelers, designers, and manufacturers throughout the world.
Leibish & Co. is among the largest online selections of color diamonds with both fancy and ideal cuts in various hues, clarities and sizes set for any budget, with a focus on Argyle Pink and Canary Yellow diamonds. Its stones are mined in Australia, Africa, India, and Russia and all come from legitimate, conflict- free sources complying with UN Resolutions.
Leibish & Co. was one of the very first fancy color diamond companies to go online. Founder Leibish Polnauer recognized early the Internet's potential as a sales, marketing, and service channel to reach customers worldwide. At the start of the 21st Century, the company added jewelry manufacturing. It designs, manufactures, and markets jewelry made with color diamonds precisely calibrated for size, and graded for color. Its color diamond engagement rings are the company's best sellers, although they create a wide range of jewelry from general items through to haute couture fine jewelry pieces. All Leibish & Co. diamonds and jewelry come certified with a GIA, Argyle, IGI, or in-house diamond certificates.