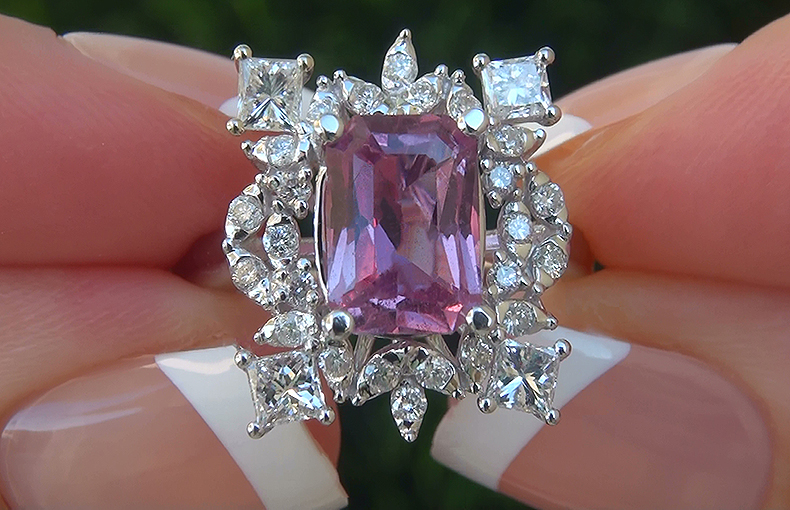 Spectacular Vivid Neon Purplish Pink Color, GIA Certified Pink Sapphire & Diamond Cocktail Engagement Ring.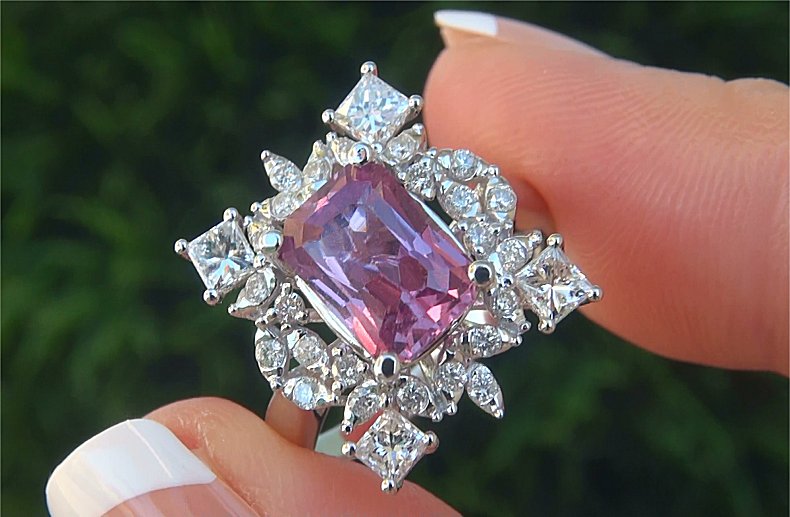 As noted in the GIA Certification, this world class sapphire specimen has the coveted intense purple-pink color found only in the finest of genuine sapphires.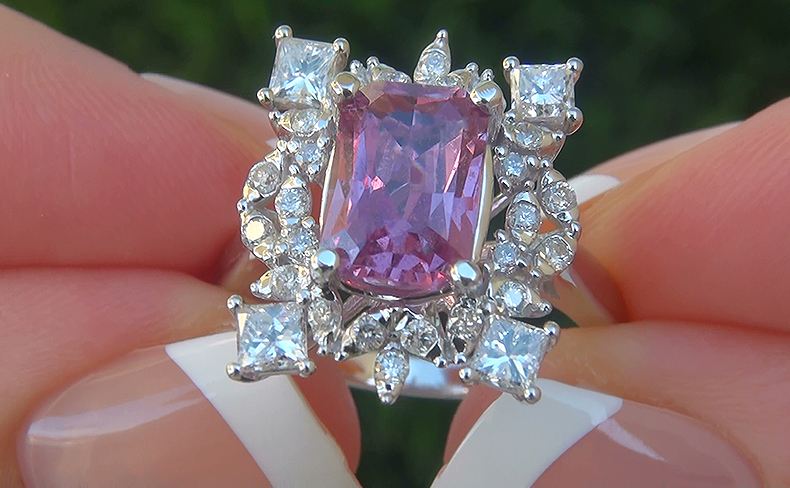 This exceptionally rare sapphire is among the most prized sapphires in the world.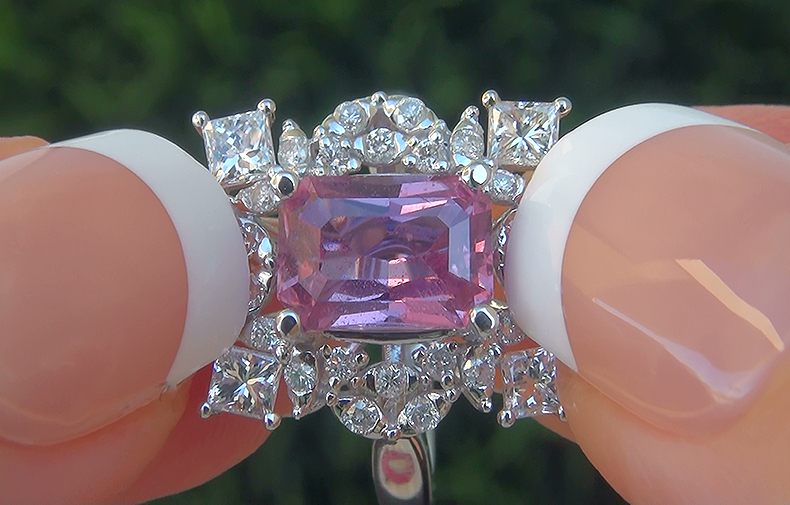 The gemstone is set with a generous 1.05 carats of fine quality round brilliant diamonds boasting VS1-SI2 clarity & colorless to near colorless F-G color all set in a gorgeous solid 14k white gold custom made designer setting.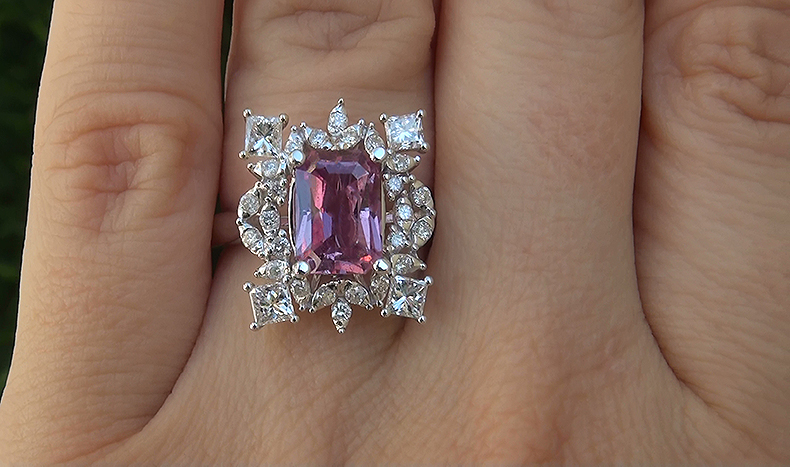 Superb quality and sublime elegance.